NCTCOG Online Comment Opportunity Begins June 7
6/7/2021
Residents can comment on funding initiatives presented by staff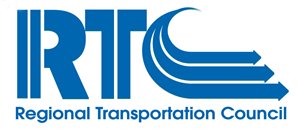 Arlington, Texas —
North Texans can provide input beginning June 7 on several transportation initiatives managed by the North Central Texas Council of Governments, including the Unified Planning Work Program, regional 10-Year Plan and Congestion Management Process. Residents can comment on these and other topics through July 6 by visiting
www.nctcog.org/input
.
The UPWP provides a summary of the transportation and related air quality planning efforts to be conducted by NCTCOG as the metropolitan planning organization for the 12-county Dallas-Fort Worth area. Draft recommendations for the Fiscal Year 2022 and Fiscal Year 2023 UPWP will be presented.
Each year, the Regional Transportation Council approves an update to the Regional 10-Year Plan, which identifies major projects to be implemented in Dallas-Fort Worth. An updated draft list covering projects through Fiscal Year 2031, will be presented for review and comment.The 10-Year Plan identifies major projects to be implemented in the region through 2031. Urbanized areas with populations over 200,000 must implement and maintain a CMP to measure congestion levels and prioritize management strategies. Details on both initiatives will also be presented for review and comment.
In addition to maintaining transportation planning documents, NCTCOG staff assists in managing funding for different modes of transportation and will present information related to Federal Transit Administration funding through the American Rescue Plan Act of 2021 and Fiscal Year 2021 Program of Projects.
NCTCOG is also requesting funding for several automated vehicle projects through the Automated Vehicle 2.0 Program and will present details on each project being recommended for approval.
Finally, federal regulations require large metropolitan areas to conduct a review of the metropolitan planning process every four years. Details of this year's Federal Highway Administration and Federal Transit Administration joint certification review process will be provided. The presentation and a survey from the federal agencies will be available online at
www.nctcog.org/input
, and all public comments should be submitted directly to FHWA and FTA.
Proposed modifications to the list of funded projects, Mobility 2045 administrative revisions, the Access North Texas plan, Map Your Experience tool and vehicle funding opportunities will also be highlighted.
To request printed copies of the information discussed, call 817-608-2365 or email
cbaylor@nctcog.org
.
About the North Central Texas Council of Governments:
NCTCOG is a voluntary association of local governments established in 1966 to assist local governments in planning for common needs, cooperating for mutual benefit and coordinating for sound regional development. NCTCOG's purpose is to strengthen both the individual and collective power of local governments and to help them recognize regional opportunities, eliminate unnecessary duplication and make joint decisions.
NCTCOG serves a 16-county region of North Central Texas, which is centered in the two urban centers of Dallas and Fort Worth. Currently, NCTCOG has 238 member governments including 16 counties, 169 cities, 22 school districts and 31 special districts. For more information on the NCTCOG Transportation Department, visit
www.nctcog.org/trans
.
About the Regional Transportation Council:
The Regional Transportation Council (RTC) of the North Central Texas Council of Governments has served as the Metropolitan Planning Organization (MPO) for regional transportation planning in the Dallas-Fort Worth area since 1974. The MPO works in cooperation with the region's transportation providers to address the complex transportation needs of the rapidly growing metropolitan area. The Dallas-Fort Worth metropolitan area includes Collin, Dallas, Denton, Ellis, Hood, Hunt, Johnson, Kaufman, Parker, Rockwall, Tarrant and Wise counties.
The RTC's 44 members include local elected or appointed officials from the metropolitan area and representatives from each of the area's transportation providers. More information can be found at
www.nctcog.org
.