Lewisville - College Street
The College Street project is a joint venture between the City of Lewisville and NCTCOG to revitalize College Street with expanded sidewalks, bicycle lanes and on-street parking. The project is located along College Street from N Mill St. to South Railroad Street. As well as pedestrian and street improvements, this project features multi-modal connections to the newly planned DCTA Intermodal Transit Center.

This project has been awarded through the 2018 Sustainable Development Call for Projects. NCTCOG has awarded $3 million with a local match of $750,000 from the City of Lewisville to reconstruct College Avenue.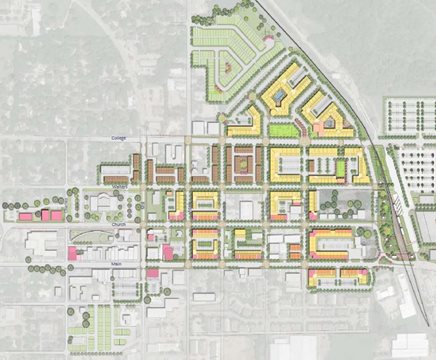 Click on the image for an enlarged view.