Regional Emergency Managers (REM)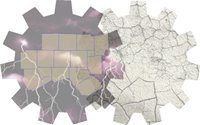 The North Central Texas Regional Emergency Managers Group (REM) was established to provide an opportunity for Emergency Management professionals in North Central Texas to network regularly in order to discuss current issues and hear topical discussions or presentations, and to provide an organized format for correspondence with state and federal contacts on issues important to the group.
Meetings will be held bi-monthly on the first Friday from 9:30 am to noon (with possible alternate meeting dates and times due to the COVID-19 pandemic). Meetings should rotate to different cities each month if possible. Topical speakers and programs should be presented and regional issues and projects discussed.
Membership includes interested Emergency Management professionals in local, state, or federal government and allied non-profit agencies, school districts, and private sector.
2023-2024 Leadership
Chairperson:
Samantha Pickett

, Denton County
First Chair:

Luke Parten

, City of Farmers Branch
Second Chair:

Maricarmen Palomares-Garcia

, City of Carrollton
Secretary:

Hannah Myers

, City of Rowlett
Next Meeting
October 06, 2023 - 9:00 AM
Meeting Info
City of Coppell EOC
820 S. Coppell Road, Coppell, TX
---