Dallas - Continental Mixed-Use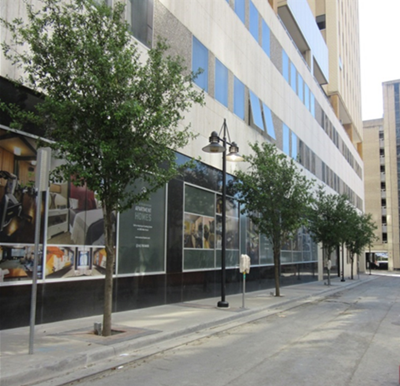 2009-2010 Call for Projects
Status: Complete


The Continental Mixed-Use project is a redevelopment of an 11-story formerly vacant office in downtown Dallas that was converted into a mixed-use development with residential units, ground level retail, and underground parking. The development is on a DART bus transit route and is about a quarter-mile away from the St. Paul DART Light Rail Station.
Located across the street from this development is a Main Street Garden Park that features a dog run and WiFi access. Other points of interest within close proximity include the "Giant Eyeball" sculpture, various restaurants, and Majestic Theater. The added pedestrian amenities, landscaping, and intersection improvements on Commerce, Prather, Jackson, and St. Paul Streets provide improved pedestrian accessibility and safety to these local amenities.
The project cost of $759,674 was funded through public-private partnerships.
Mixed-Use Information

5,359 sq. ft. of retail
203 multifamily residential units


Click on the image for an expanded view of the project area.