Dallas - Design District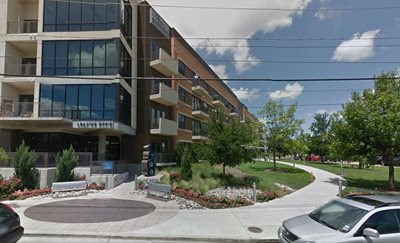 2005-2006 Call for Projects
Status: Complete

The Design District in Dallas is a light industrial district that is transforming into a dense urban mixed-use neighborhood. The district, located northwest of downtown Dallas between Stemmons Freeway (IH 35E) and the Trinity River, gets its name from the many showrooms and artist studios that call the area home.

The Design District is at a prime location across IH 35E from the Victory Park development, the Dallas World Trade Center, and the InfoMart. Downtown Dallas and the Medical District are only blocks away. The Design District is home to over 2,500 hotel rooms, including the 1,606 room Hilton Anatole.

NCTCOG-funded pedestrian and bicycle access improvements in the Design District through the 2006 Sustainable Development Call for Projects and the Bicycle and Pedestrian Program. Additional funded projects include a streetscape project on Hi Line Drive, one of the main thoroughfares in the district, and the first phase of the Trinity Strand Trail. The trail currently runs through the center of the Design District, with plans to connect the trail to Victory Park, Katy Trail, and the Trinity River Corridor trail system along the path of the Old Trinity River when complete. The City of Dallas also created a Tax Increment Financing (TIF) District, which has funded improvements such as upgrading streets, rebuilding utility lines, and adding parks and trails.

The project cost of $1,037,236 was funded through public-private partnerships.
Mixed-Use Information

2,500 hotel rooms
755 residential units
28,000 sq. ft. of showroom space


Click on the image for an expanded view of project map.