Denton - Unicorn Lake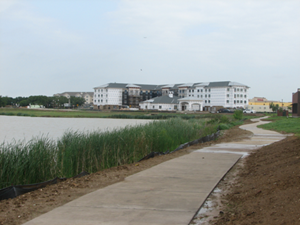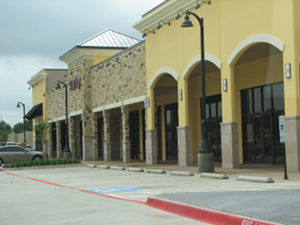 Images courtesy of NCTCOG
2000-2001 Call for Projects
Status: Complete

Unicorn Lake is a master-planned mixed-use development in south Denton. The development was designed to be a pedestrian-friendly environment with access to the local Briercliff Park and several small lakes. The site also connects to a bicycle trail and the Denton County Transportation Authority Rail Trail, which provides access to Downtown Denton and Lake Dallas.

The site is situated in the middle of several neighborhoods, allowing the business center to be accessed by either walking, biking, or a short drive. Businesses and residents surrounding Unicorn Lake have immediate access to the IH 35E corridor. The development also hosts a movie theater, hotels, restaurants, offices, and more than 20 medical facilities.

The completed development has allowed for a higher population density to grow around new local businesses and enables safer access to green spaces via walking or bicycling. To help accomplish this, NCTCOG along with the City of Denton provided funding for street construction, pedestrian amenities, and landscaping to support the mixed-use development.

The project cost of $735,910 was funded through public-private partnerships.
Mixed-Use Information

850 residential units
33-acre park
182,000 sq. ft. of office space

Click on the image for an expanded view of project map.