Kennedale - Connecting Kennedale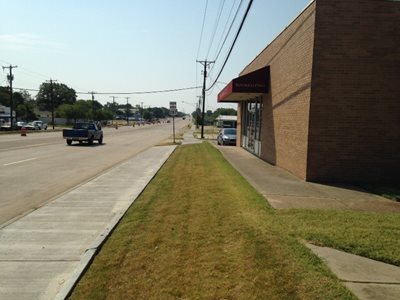 2009-2010 Call for Projects
Status: Complete

Connecting Kennedale Infrastructure Project is a pedestrian improvement project along the Kennedale Parkway from Bowman Springs Road to New Hope Road. Pedestrian improvements also include the section of New Hope Road from Kennedale Parkway to the railroad tracks, where a new station is proposed. The project supports Kennedale TownCenter development, which is a mixed-use development with commercial and civic uses.

The TownCenter development creates connections to TownCenter Plaza Park and the municipal complex including a city hall, library, a senior center and a police station through an 850 ft. walking path. TownCenter Plaza features a Dollar General, Subway, local retail stores, and multiple restaurants, which are also pedestrian accessible through sidewalks and the walking path.

The project cost of $1,152,455 was funded through public-private partnerships.
Mixed-Use Information

33,078 sq. ft. of office/retail
4,041 sq. ft. of restaurant space
3,579 sq. ft. community meeting space




Click on the image for an expanded view of the project map.