Fort Worth - Museum Place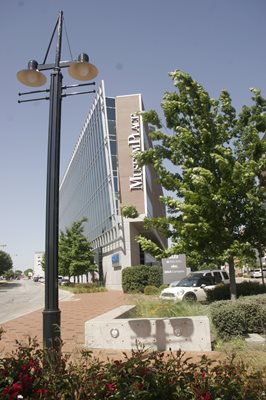 Image courtesy of NCTCOG

2005-2006 Call for Projects
Status: Complete

Museum Place is a walkable mixed-use development across the street from the Kimball Art Museum and the Museum of Modern Art in the Museum District of Fort Worth. The development consists of several blocks of mid-rise buildings with retail on the ground floor and office or residential uses above.

The Museum Place Sustainable Development infrastructure project added pedestrian amenities to several streets serving Museum Place and along Camp Bowie Boulevard in front of the Museum of Modern Art. These improvements included wide landscaped sidewalks, benches, street lights, and intersection safety enhancements.

The neighborhood surrounding Museum Place is home to several cultural facilities, including the Will Rogers Coliseum, Fort Worth Museum of Science and History, Fort Worth Botanical Gardens, Amon Carter Art Museum, and Kimball Art Museum.

This project built on previous investment by the City of Fort Worth to reconstruct the six- way intersection of Camp Bowie Boulevard, University Drive, and West 7th Street.

The project cost of $3,000,000 was funded through public-private partnerships.
Mixed-Use Information

490,000 sq. ft. of local business space
602 residential units


Click on the image for an expanded view of the project map.