Grapevine - Fairfield on Main Street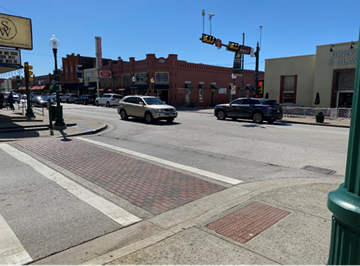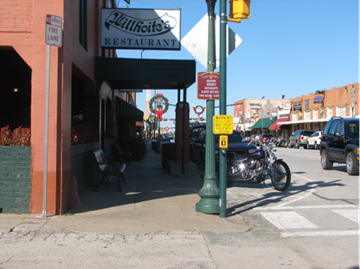 Images courtesy of NCTCOG
2005-2006 Call for Projects
Status: Complete

With assistance from the Sustainable Development Funding Program, the City of Grapevine has expanded its historic downtown into a vibrant mixed-use neighborhood. Since the addition in 1996 of Grapevine's neo-classical styled City Hall in the heart of the downtown, private developers have added many new historically-styled buildings along Main Street. Fairfield on Main Street Grapevine opened in 2009 as downtown's first large mixed-use development in the downtown area, with retail spaces on the bottom floor and housing units above.

NCTCOG also partnered with Trinity Metro (formerly the Fort Worth Transportation Authority) and the City of Grapevine to build the TEXRail commuter line, which connects downtown Fort Worth with Dallas/Fort Worth International Airport and downtown Grapevine. The new station is anticipated to spur more mixed-use and walkable developments downtown.

Further funding was provided to build wide pedestrian-friendly sidewalks, crosswalks, landscaping, and street lighting along Main Street from the historic downtown to the Fairfield complex. This infrastructure improvement has allowed for better and safer pedestrian connections to local businesses along Main Street, with increased foot traffic as a result.

The project cost of $1,000,000 was funded through public-private partnerships.
Mixed-Use Information

Retail located on ground floor of development
250 residential units located on upper floors
New rail line to DFW centers




Click on the image for an expanded view of the project map.