Fort Worth - Trinity Bluff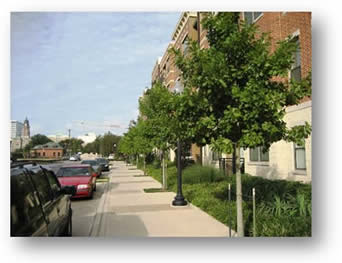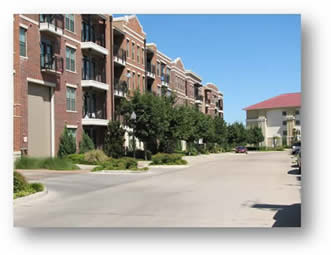 Images courtesy of NCTCOG
2005-2006 Call for Projects
Status: Complete

Trinity Bluff is a walkable, mixed-use development on several blocks along Samuels Avenue overlooking the West Fork Trinity River, just northeast of Downtown Fort Worth. The project includes pedestrian improvements along E. Bluff Street and Samuels Avenue to support the change from light industrial and single-family housing into a lively urban neighborhood. The project included wider sidewalks with pedestrian amenities, trails along the Trinity River, and future plans for mixed use infrastructure.

Within a mile of the Trinity Bluff Project is the improved Trinity Trail System, Arnold Park, Downtown Fort Worth (Sundance Square), TCC Trinity River Campus, several local businesses and restaurants, and Fort Worth Central Rail Station for public transportation. Additionally, just outside this boundary is Panther Island Pavilion, the Upper West Side District, and the prominent Fort Worth Water Gardens. The implementation of this development project has made it easier for pedestrians to walk and bike to these locations, while also increasing safety in the area.

The project cost of $1,313,625 was funded through public-private partnerships.
Mixed-Use Information

15,000 sq. ft. of retail and restaurant space
1,055 residential units
8 acres of green space

Click on the image for an expanded view of the project map.