Regional Automated Transportation Systems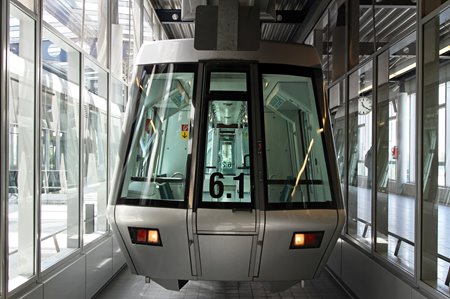 North Central Texas Council of Governments (NCTCOG) is developing standards and guidelines for Automated Transportation System (ATS) in our region. These standards will help our region build economies of scale for the deployment of next-generation systems for moving people and cargo.


NCTCOG hopes to achieve economies of scale through collaborative planning and procurement of vehicles and infrastructure. While the region has traditional people mover systems, the ATS solutions of tomorrow are more flexible and reliable.
The North Central Texas Council of Governments (NCTCOG) supports innovative transportation solutions throughout the region. One such solution in automated transportation systems (ATS), often referred to as "people movers." ATS allows commercial districts, transportations hubs, industrial centers, and other sites to mover passengers and cargo while reducing congestions and pollutions from traditional sources. ATS can be considered one of several tools available to cities and transit authorities, in addition to traditional buses, light rail. and microtransit. NCTCOG is studying the exiting an near future ATS marketplace to identify solutions that provide value for our regional partners, as well as evaluating the feasibility of different locations for ATS.