Automated Transportation Systems Site Selection

NCTCOG determines the feasibility of ATS based on several factors. For the movement of passengers, we may consider existing and planned land uses, population counts and employment densities, parking strategy, and connectivity to the broader transportation network.
Identification
ATS site selection begins with identification of areas that would have more demand for such a transportation solution. NCTCOG has performed such an analysis as part of the Mobility 2045 Update, this heatmap shows the areas where demand is projected to be higher or lower: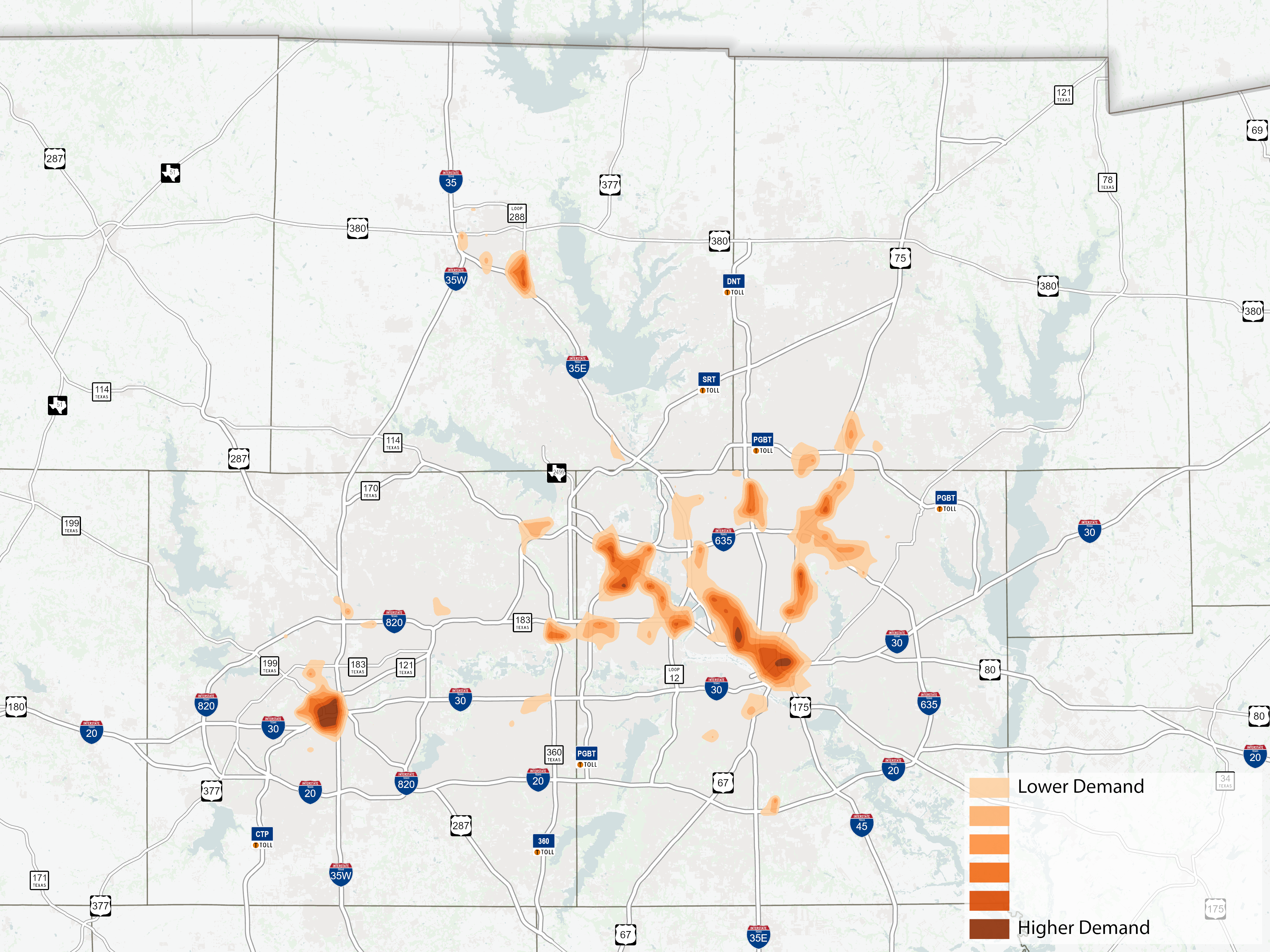 Areas of Potential Demand for ATS
Based on this heatmap analysis and interest expressed from local governments, NCTCOG recommends the sites indicated below for further analysis: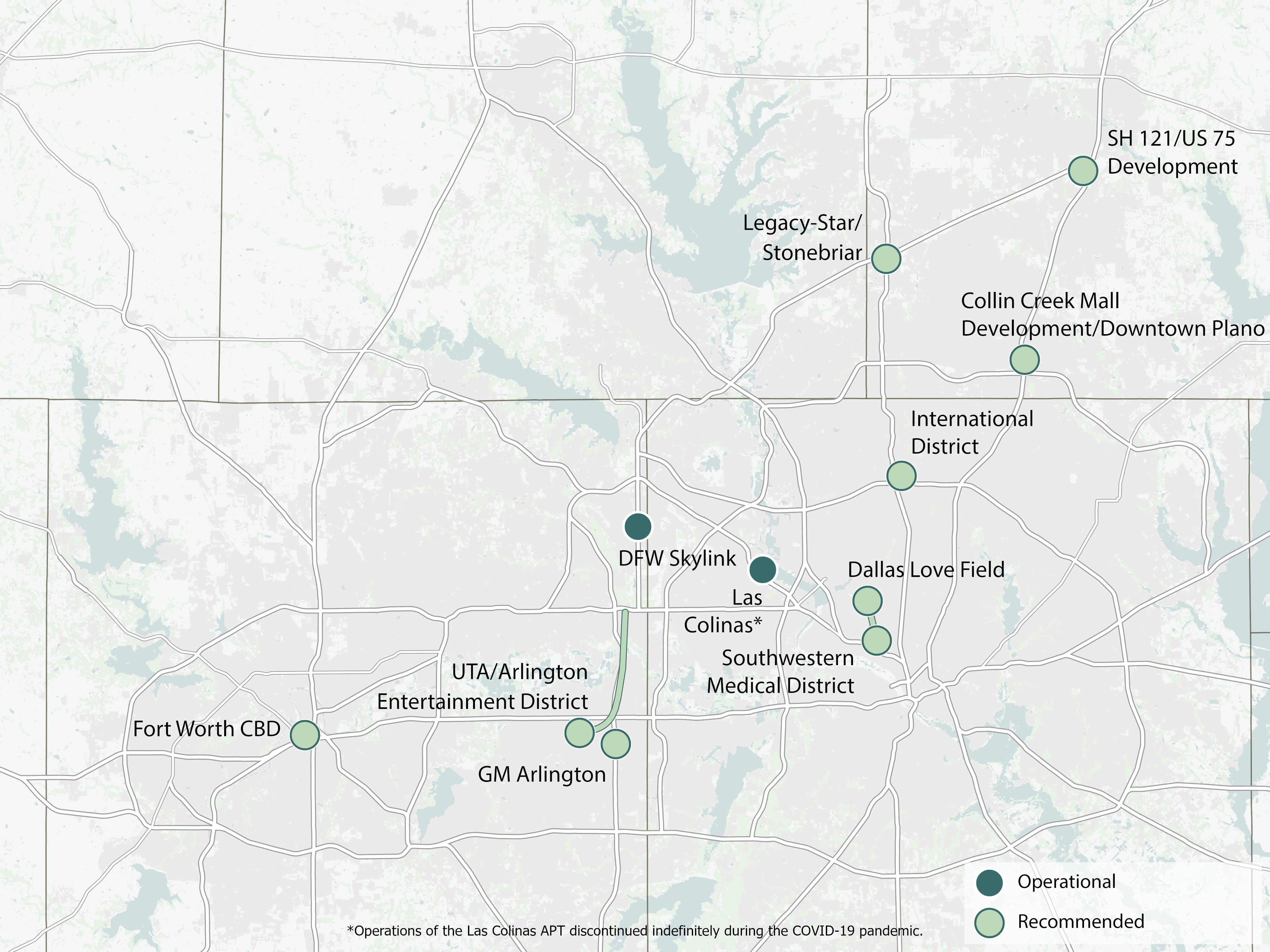 Recommended ATS Projects
More information on these recommendations can be found in the Mobility Options chapter of Mobility 2045 Update.
Feasibility
Once an area is identified as a potential location for ATS, a feasibility study should be done to determine more accurately if ATS would meet the location's needs. This should consider: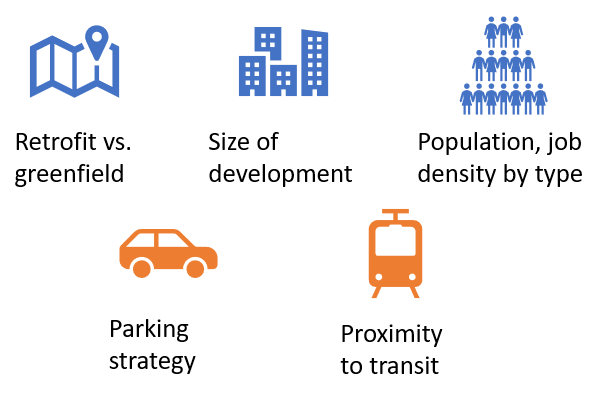 If initial feasibility for ATS is favorable, then a detailed operations analysis can be performed to identify site layouts, alignments, and ridership estimations. This analysis would answer questions such as:

The 2019 Midtown Study, available here, is an example of a detailed feasibility and operational analysis.
Learn More
If you are interested in learning more about how your city or development might implement an ATS, please contact our long-range planning team:
Brendon Wheeler, Program Manager (BWheeler@nctcog.org)
Donald Parker, Principal Transportation Planner (DParker@nctcog.org)
Martin Bate, Transportation Planner (MBate@nctcog.org)