For Everyone
The following information summarizes programs available to the general public:

Dallas-Fort Worth Clean Cities Try and Drive Alternative is a regional initiative dedicated to giving fleets and consumers the opportunity to try and drive alternative fuel vehicles and clean vehicle technologies before buying such technologies.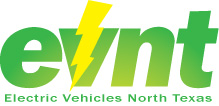 Electric Vehicles North Texas (EVNT) encourages and supports the transition to electric vehicles through industry partnerships, fleet education, and consumer outreach. Estimates indicate that the electric vehicles and plug-in electric vehicles registered in the DFW area reduce 5 tons of NOX annually.


Energy Efficiency & Clean Energy: Energy efficiency and renewable energy are emerging topics of interest that can positively impact the North Central Texas Region. With proper implementation, they can help to improve air quality in the region by decreasing the amount of power generation needed and reducing emissions that contribute to air pollution and the region's ozone non-attainment status.



Engine Off North Texas is your source to find information regarding all things idling in the North Central Texas Region. The information provided is directed for the public, freight industry, and local governments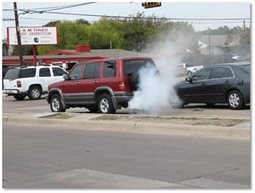 The High Emitting Vehicles Program conducts regional programs in an effort to reduce emissions from on-road mobile sources. These initiatives focus on public awareness and enforcement of emissions standards. Under this program, the Regional Smoking Vehicle Program (RSVP) encourages drivers to voluntarily repair and maintain their vehicles through public awareness. Car Care Clinics partner with local vehicle repair shops and provide free multi-point vehicle inspections, free code scans, and discussion about what may be wrong with each car.



Go Solar Texas: To increase deployment of solar across Texas, the NCTCOG has worked to compile key resources for Texans interested in learning more about going solar, and developed Texas-specific resources on best management practices for local governments. This work has been developed in part through support from the Texas State Energy Conservation Office (SECO) and U.S. Department of Energy's Solar Ready II program..

Alternative Fuel Corridors: Alternative Fuel Corridors are designated by the Federal Highway Administration (FHWA) and are part of a national network of roadways that provide sufficient alternative fuel and charging facilities.