Regional Smoking Vehicle Program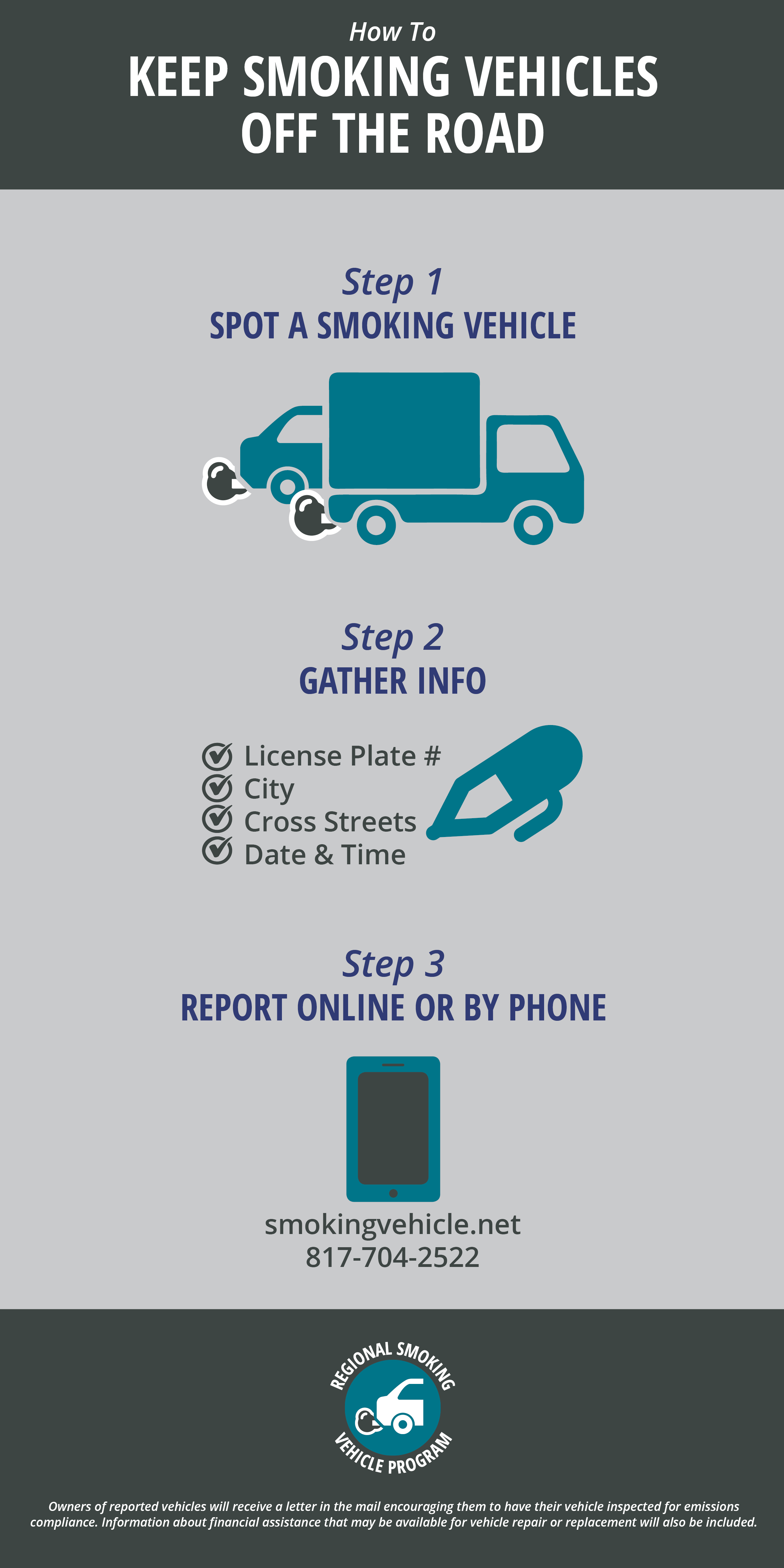 The Regional Smoking Vehicle Program is designed to inform vehicle owners their vehicle may be creating excessive smoke and emitting pollutants, which are harmful to our health and environment.

Introducing Our New Logo!
We are excited to announce that the program has been administered under the North Central Texas Council of Governments for over 10 years, so we are celebrating the milestone with a new logo.

Implementation Region
The North Central Texas region encompasses Collin, Dallas, Denton, Ellis, Erath, Hood, Hunt, Johnson, Kaufman, Navarro, Palo Pinto, Parker, Rockwall, Somervell, Tarrant, and Wise counties.

Report a Smoking Vehicle

Reported Vehicle Survey