State Homeland Security Program Grant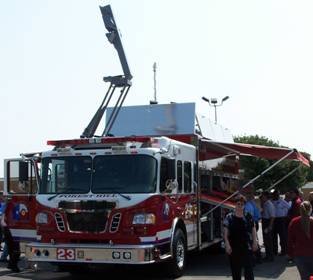 The State Homeland Security Program (SHSP) grant is appropriated by the Department of Homeland Security and is designed to enhance the ability of local governments to prevent, protect against, respond to, and recover from terrorist attacks and other disasters. In FY2012 the Emergency Preparedness Planning Council (EPPC), with recommendations from the Regional Emergency Preparedness Advisory Committee (REPAC), created a new way to allocate SHSP grant funds, due to continued cuts in funding, to help reduce gaps, improve capabilities, and provide a better overall benefit to the region. This new process, which can be found in the REPAC Standard Operating Guidelines, eliminates the "Call for projects" and instead utilizes the Regional Working Groups to create and submit projects for SHSP funding.
To assist with project development, the Regional Working Groups and REPAC utilized the Threat and Hazard Identification Risk Assessment (THIRA), the State Preparedness Report (SPR), and the Regional Implementation Plan (RIP). The THIRA, a federal requirement, identifies the risks and threats within the NCTCOG region. The SPR, also a federal requirement, shows the capabilities and gaps in the region through the FEMA core capabilities. These capabilities include planning, public information and warning, operational coordination, and more. The RIP, a state requirement, sets the goals, objectives, and tasks that need to be met in order to address the needs of our region and fulfill DHS priorities in addressing terrorist attacks and other disasters. The chairs of each group also met to discuss joint projects that met the priorities set by EPPC.
To determine COG funding throughout the state, The Office of the Governor (OOG) gives each COG a minimum and maximum allocation. EPPC and REPAC, with assistance from NCTCOG staff, write Investment Justifications based on gaps identified in the reports mentioned above.

For more information contact:
Justin Cox