Trash Free Waters Project
NCTCOG has partnered with the Houston-Galveston Area Council and The Meadows Center for Water and the Environment to establish a unified, coordinated approach to litter abatement and community engagement in the six river basins in the Dallas-Fort Worth and Houston-Galveston regions.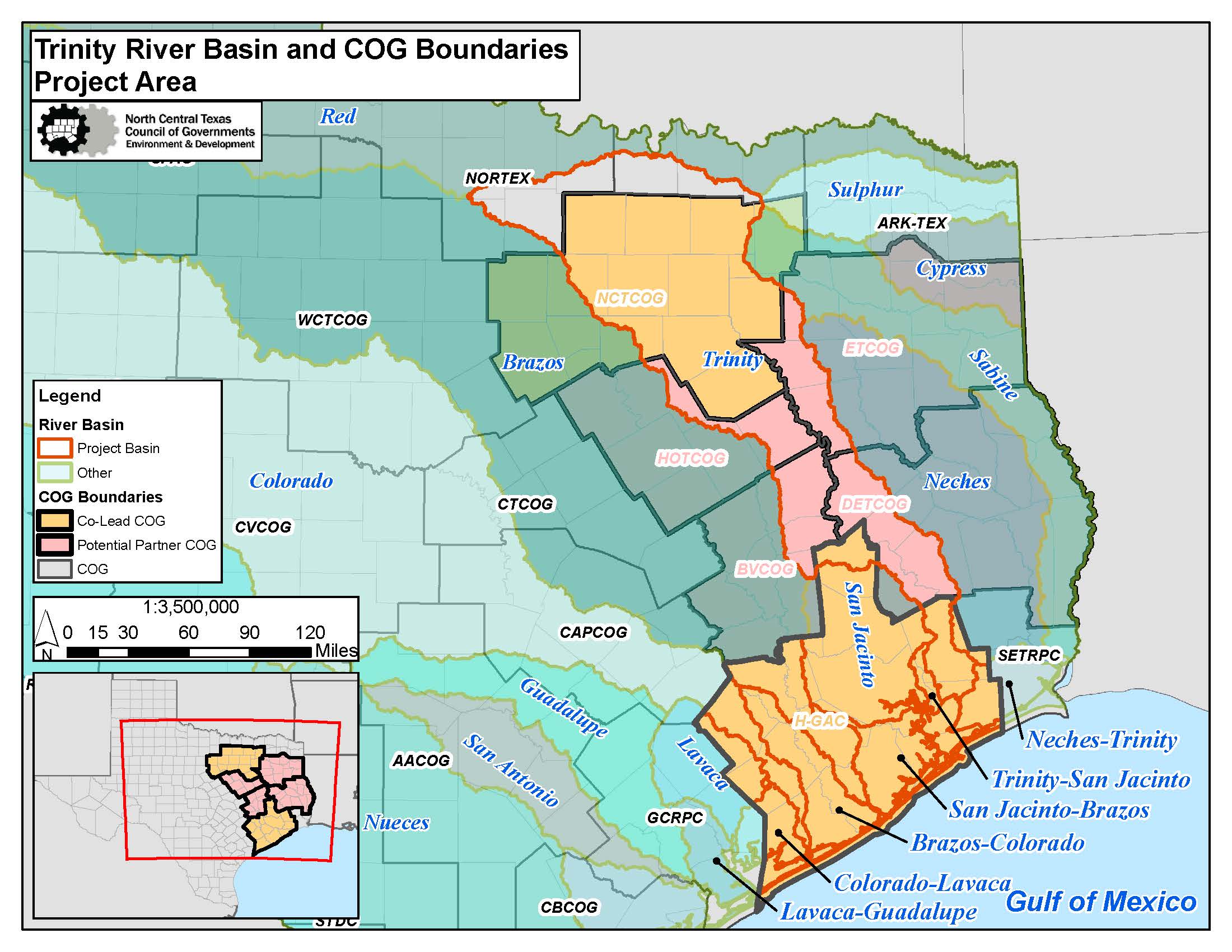 The Dallas-Fort Worth and Houston areas represent over 50% of the state's total population and are connected through these basins, and ultimately impact Galveston Bay and adjacent areas in the Gulf of Mexico. Trash removal from these watersheds requires an ongoing, significant effort that comes with great expense to local governments and many non-profit partners. Texas cities spend millions of dollars each year to remove litter, and 80% of escaped trash ends up in our waterways. This trash debris can affect aesthetics, tourism, business, and wildlife.

Sign-up Here for Email Updates on Trash Free Waters Project


Project Goals
Through this 3-year project, the project team seeks to:
Increase Adopt-A-Spot locations through Trash Free Texas and support a common, publicly available Trash Collection Database for the state of Texas.
Provide outreach and engagement support for regional clean-up events through partnerships with local governments, recreational clubs (such as paddling groups and running clubs), and Keep Texas Beautiful affiliates.
Work with Texas-based restaurants to reduce the usage of single-use plastic.
Share project successes with other councils of government and replicate this work across the state.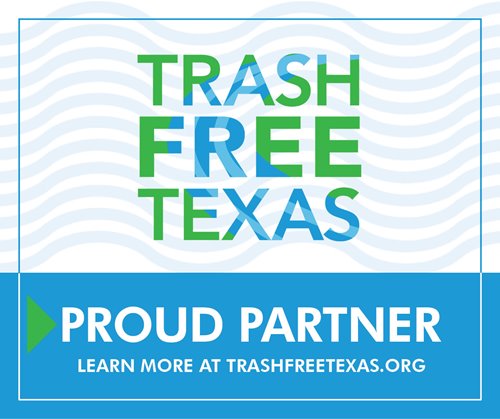 Adding Your Entity's Sites to the Trash Free Texas Adopt-A-Spot Map
Houston-Galveston Area Council's Trash Free Waters Project Webpage