Local Motion - September 2021
9/1/2021
A monthly update on the activities of the Regional Transportation Council and the North Central Texas Council of Governments Transportation Department
Clean Cities recognizes fleets for positive AQ impact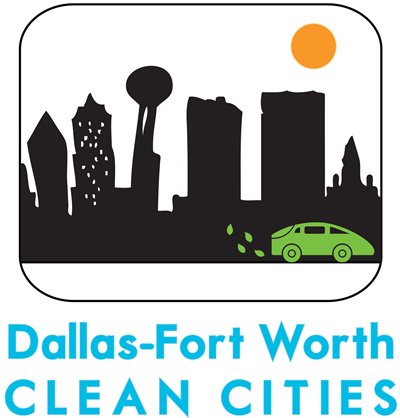 The Dallas-Fort Worth Clean Cities Coalition recently recognized public-sector fleets for their efforts to reduce petroleum use and improve air quality as part of its annual Fleet Recognition Awards. The winners included nine Gold, four Silver and nine Bronze recipients.

Southlake and Dallas Area Rapid Transit were awarded Gold status for the third straight year, while Carrollton, Dallas, Denton, Lewisville, and Dallas Fort Worth International Airport earned the top designation for the second consecutive year. The City of Grapevine and Denton Independent School District won Gold for the first time.

Awards were presented based on entities' scores on the DFW Clean Cities Annual Survey. The winners of Silver recognition were Coppell, Irving, Addison and Denton County. Arlington, Benbrook, Frisco, McKinney and Mesquite joined Kaufman County, Prosper ISD, SPAN Transit and Trinity Metro as Bronze winners.

Clean Cities also highlighted significant improvements in areas such as the reduction of nitrogen oxides, transition to alternative fuels and gasoline gallon equivalent savings through the Shining Stars Awards. Carrollton, Coppell, Dallas, DART and SPAN Transit were recognized for their nitrogen oxide reduction. Three of these entities – Coppell, Dallas and DART – were joined by Grapevine as Shining Stars in the category of gasoline gallon equivalent reduction.

The Shining Stars showing the greatest progress transitioning to alternative fuels were: Carrollton, Plano, Denton ISD and Prosper ISDs.

For the first time, DFW Clean Cities recognized entities that exceeded goals they set to improve on their 2019 survey results, as part of the Fleet Challenge. Bedford, Carrollton, Frisco and DFW Airport received this inaugural recognition.
GoCarma app provides a smoother path to HOV discounts

The GoCarma smartphone app will make it easier than ever for North Texas drivers to earn toll discounts on the DFW TEXpress Lanes during peak hours. GoCarma's cutting-edge technology automatically verifies there are two or more people in your car. All you have to do is download the app, create an account and pop the GoCarma pass in your glovebox. Once you and your travel buddy have both downloaded the app, there is no need to open it again. It's that simple. Your discounts will appear on your monthly toll statement and in the GoCarma app. Download the GoCarma app today to start saving. You can find more information about GoCarma at www.gocarma.com/dfw.
RTC OKs funding for automated vehicle developments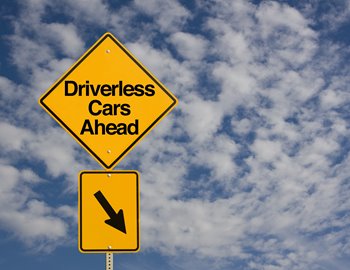 The Regional Transportation Council recently approved $23.9 million in funding for six projects to be undertaken as part of NCTCOG's Automated Vehicle 2.0 program. Work is set to begin soon and will continue through 2023.

This list includes a wide range of use cases, from sidewalk robots delivering fresh groceries within a food desert to college campus and community shuttle circulators using automated vehicles. The RTC approved AV2.0 in 2018 to prepare the region for increasing roadway-to-vehicle communication technology and vehicle automation.

To accomplish this purpose, AV2.0 is split into three parts:
AV2.1, a region-wide planning exercise to develop a set of reference guidelines for municipalities and transportation authorities as they prepare for the future of transportation
AV2.2, a cost reimbursement program to support municipalities when they launch an automated vehicle or connected vehicle deployment
AV2.3, which seeks to level the playing field across the region by supporting projects in places and in situations where the market solution is likely to lag

NCTCOG is working with a consultant on the AV2.1 planning phase, also known as Connecting North Texas Communities with Emerging Transportation Technologies. More information on this effort, including how the public can get involved, is available at www.connectntxfutures.org.
Here is the list of projects approved by the RTC:
| | |
| --- | --- |
| Project | Funding |
| Cedar Valley College AV Service and Workforce Development | $4.9 million |
| Eastfield College AV Service/Workforce Development | $5.8 million |
| Paul Quinn College Food and Internet Delivery | $1.6 million |
| IH 35W Truck Port | $4.8 million |
| Richardson CAV Infrastructure | $5 million |
| DART Love Link AV Bus Service | $1.8 million |
| Total | $23.9 million |
NCTCOG publishes Map Your Experience fact sheet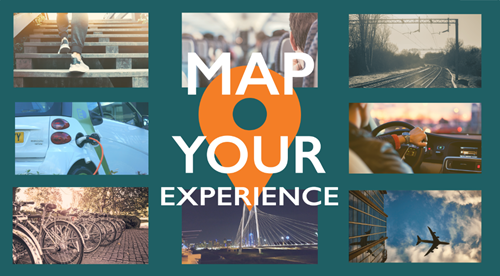 The growth of the Dallas-Fort Worth area will require the continued development of roads, public transportation and bicycle and pedestrian facilities, as well as maintenance of the current infrastructure. To effectively meet the needs of such a large region, planners must listen intently to residents. Historically, NCTCOG has relied on public meetings and outreach events to correspond directly with users of the system.

Although face-to-face meetings remain important, technology has enhanced planners' ability to reach people where they are. Launched by NCTCOG's Transportation Department, Map Your Experience offers users of the transportation system an opportunity to share their comments on transportation needs in their community and throughout the region.

This interactive public input tool empowers residents to help inform and transform transportation priorities and policies. Residents who want to participate in the transportation planning process may now find it easier than ever to voice their thoughts. NCTCOG has published a fact sheet to explain this tool and how to use it.

It is available at www.nctcog.org/factsheets. The Map Your Experience tool can be accessed here.

DCTA to introduce GoZone shared rides Sept. 7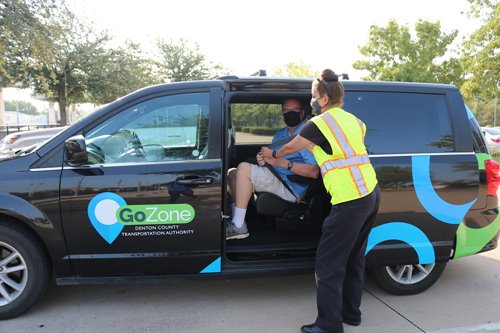 Getting around is about to get easier with the launch of Denton County Transportation Authority's GoZone on-demand rideshare service. It works like a minibus that comes when you want, where you want. GoZone will provide safe, convenient, accessible and affordable rides with limited wait times.

GoZone is an on-demand rideshare service, powered by Via, that riders will be able to use for trips within two dedicated zones: Denton and Lewisville/Highland Village GoZones. A fleet of vans will be used to pick up and drop off riders at virtual stops within the zones. Ride GoZone with your DCTA pass or purchase a single trip for $.0.75. Passengers can also get their first four rides free until October 7. Download the DCTA GoZone mobile app to book trips in real time. Residents who do not have smart phones can call DCTA customer service starting September 7, at 940-243-0077 to create an account and book trips. They can also pay with exact cash on board.

The service will operate 365 days per year as follows:
Monday through Thursday from 5 am to 10 pm
Fridays from 5 am to 11 pm
Saturdays from 8 am to 11 pm
Sundays and holidays from 8 am to 6 pm

For more information on hours of operation and how to book your ride, visit www.dctagozone.net. – By DCTA
Campaign seeks to improve regional freight safety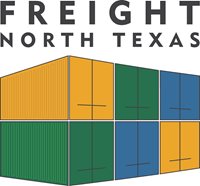 Truck and passenger vehicles interact daily, which can cause possible life-threatening incidents. These can be mitigated through greater awareness and safer driving habits. NCTCOG has launched the 2021 Freight Safety Campaign, which seeks to reduce freight-related accidents and inform the public about safe driving practices near large commercial motor vehicles.

Additionally, NCTCOG is partnering with Operation Lifesaver to remind the public of the importance of safety at the region's railroad crossings. The purpose of this campaign is to reduce rail crossing-related accidents and inform the public about safe crossing practices.

For more information, visit www.freightntx.org.
NCTCOG welcomes input on planning initiatives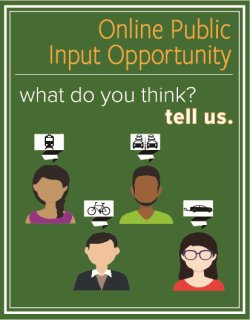 Beginning September 13, NCTCOG staff welcome North Texans to provide their input on several transportation planning initiatives, including National Drive Electric Week, an HOV pilot project on US 75, funding partnership for SH 183 Segment 2 East, and several other air quality programs.

Staff will provide residents with details to this year's NCTCOG and DFW Clean Cities for National Drive Electric Week (NDEW) event scheduled for Sunday, October 3. National Drive Electric Week is a celebration of all things electric. This year's outdoor event will include a showcase of all makes and models of EVs, opportunities to visit with both EV owners and technology vendors, and an EV-related film screening.

In partnership with NCTCOG and local jurisdictions, the Texas Department of Transportation has been working to determine an option for the high-occupancy vehicle (HOV) lane along the US 75 corridor. Staff will provide details on an HOV pilot project along the US 75 corridor, which will evaluate the effectiveness of allowing single-occupant vehicles to utilize the HOV lane while providing an incentive to HOVs. Staff will also provide details on funding information for the next phase of the North Tarrant Express (NTE) SH 183 Segment 2 East.

NCTCOG is proposing a revision to the Regional Transportation Council (RTC) Resolution Supporting Locally Enforced Motor Vehicle Idling Limitations in North Central Texas (R08-03). This revision, which would be included in the upcoming Mobility 2045 policy bundle, allows more flexibility for local governments intending to implement an enforced idling restriction. In addition, staff will provide information on recent and ongoing efforts to reduce regional emissions to help improve air quality.

Finally, proposed modifications to the list of funded projects maintained in the Transportation Improvement Program (TIP) will be posted online for review and comment.

Information on the Regional Smoking Vehicle Program (RSVP), vehicle incentive opportunities and Map Your Experience will also be highlighted. An audio recording of the presentations will be posted at www.nctcog.org/input, where residents can provide their thoughts through October 12.
--Images provided by NCTCOG, DCTA and Getty Images