Dallas - Victory Park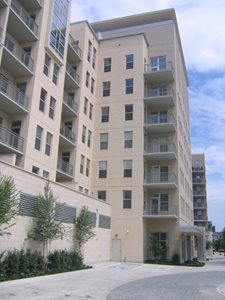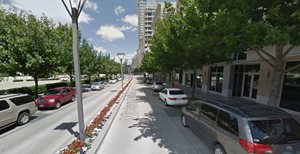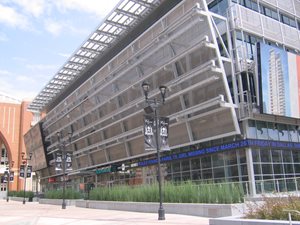 Images courtesy of NCTCOG
2000-2001 Call for Projects
Status: Complete

Victory Park is a 65-acre mixed-use high rise development built on a former brownfield site on the north side of Woodall Rodgers Freeway adjacent to Downtown Dallas. The development includes residential, office, restaurant, and ground-floor retail uses. NCTCOG and the City of Dallas provided funding for pedestrian infrastructure construction, landscaping, improving multiple modes of transportation, and adding connection points in the area.

The area is serviced by multiple rail and bus lines, which connect to the rest of Dallas and the metroplex. The main rail station, Victory Park, is served by the Trinity Railway Express commuter line, Dallas Area Rapid Transit's (DART) Green and Orange light rail lines, and the Red and Blue Line special event trains. Next to the Victory Park Station is the American Airlines Center, which hosts the National Hockey League's Dallas Stars and the National Basketball Association's Dallas Mavericks, as well as various concerts and events annually.

The south end of the development is connected to the West End Historic District by a plaza. The north end is the starting point of the Katy Trail, a popular seven-mile multi-use trail that is now extended to the Trinity River trail system via the Trinity Strand Trail. Within a mile to the west is the Trinity Trail system, which runs along the Trinity River.

The project cost of $8,505,000 was funded through public-private partnerships.
Mixed-Use Information

Victory Park Rail station
American Airlines Center

Click on the image for an expanded view of project map.