Richardson - Eastside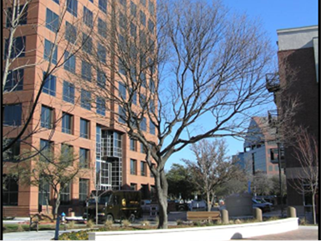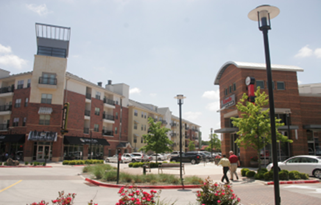 Images courtesy of NCTCOG

2005-2006 Call for Projects
Status: Complete

Eastside is a transit-oriented development in Richardson located at the southeast corner of North Central Expressway and Campbell Road. The project added residential, retail, and office spaces with a parking garage to a compact 15-acre site to create a walkable neighborhood. The addition of housing and retail development further expanded a large employment center known as the Telecom Corridor, where people are able to work, live, and shop in the same general vicinity.

The Eastside development is located between two Dallas Area Rapid Transit (DART) light rail stations, just south of Galatyn Park Station and north of Arapaho Center Station. Both stations are on the Red Line and connected to Eastside by a bicycle and a pedestrian trail called the North Duck Creek Trail that runs parallel to the DART line. Additionally, the developed site is situated within walking distance from Campbell Creek to the east and Prairie Creek Park to the west.

The Eastside area is filled with dozens of local businesses and restaurants, which can be reached by walking or bicycling on the developed infrastructure that was funded by the city and NCTCOG. The funding allowed for the construction of new pedestrian amenities, landscaping, a central green space, and improved street infrastructure to accommodate higher foot traffic.

The total project cost of $1,875,000 was funded through public-private partnerships.
Mixed-Use Information

280,494 sq. ft. of retail/office space
435 residential units


Click on the image for an expanded view of the project map.