Local Motion - July 2018
RTC approves Mobility 2045 transportation plan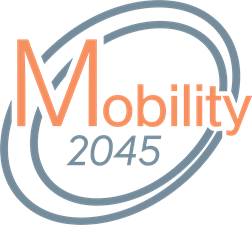 Last month, the Regional Transportation Council approved Mobility 2045, the Metropolitan Transportation Plan for the Dallas-Fort Worth area. The plan outlines $135.4 billion in spending, including increased highway capacity, infrastructure maintenance, expanded passenger rail, bus, bicycle and pedestrian facilities and technological enhancements to the existing transportation system.
Mobility 2045 reflects the pressures on transportation in North Texas. Demographic forecasts indicate the population will climb from 7.2 million today to approximately 11.2 million people by 2045. In light of these forecasts and transportation funding shortfalls, planners first sought to maximize the existing system through maintenance and operations improvements such as traffic signal retiming. Planners also seek to expand bicycle and pedestrian facilities and programs that encourage commuters to avoid driving to work alone. Then, planners considered ways to strategically invest in the region's infrastructure by adding passenger rail, bus or highway capacity.
While previous mobility plans have incorporated performance-based planning, recent federal requirements have identified new performance measure targets, which formally established goals such as safety and emissions reduction. Another policy initiative establishes a Toll Managed Lane System Policy area. The policy recognizes the need to efficiently manage the region's most congested areas while limiting the use of tolled managed lanes to an area including parts of Collin, Dallas, Denton, Rockwall and Tarrant counties. This area contains only 13 percent of the region's land area, but 79 percent of its vehicle hours of congestion delay. The Federal Highway Administration and Federal Transit Administration will now determine whether Mobility 2045 meets emissions requirements for ozone nonattainment areas. A decision is expected in November. To learn more about Mobility 2045,
visit www.nctcog.org/mobility2045
.
RTC awards $50 million to strategic transportation projects
The Regional Transportation Council approved $50 million in federal air quality and mobility funding in June as part of the second round of a strategic partnerships program.
NCTCOG staff's primary considerations when selecting projects for this program were whether the projects had multiple local government partners and if the local stakeholders were contributing more than the standard 20 percent match typically required with federal funding.
Seven projects throughout the Dallas-Fort Worth area were awarded funds as part of the program, including a stretch of East Bear Creek Road in Glenn Heights, which will receive $15.46 million in federal funding to help pay for widening of the road between South Hampton Road and Interstate 35E. A bicycle-pedestrian facility will also be added as part of the $25.6 million project, which received a 40 percent match from partners. The widening of Merritt/Sachse Road from south of Creek Crossing Lane to Pleasant Valley Road was awarded $10 million in federal funding. This road project, which is receiving $5 million in local match from partners, is expected to help improve north-south traffic flow through rapidly growing Collin County.
The strategic partnership program also funded $15 million in improvements to Meandering Road near Naval Air Station Fort Worth Joint Reserve Base. The improvements include the addition of sidewalks and bicycle lanes along that roadway, as well as a roundabout at LTJG Barnett Road and various intersection improvements at Roberts Cutoff to reduce congestion at those locations.
With local and state funding added to the awarded federal funding, the projects in this strategic initiative are worth an estimated $72 million. For a list of all projects and more details, visit
https://www.nctcog.org/trans/about/committees/regional-transportation-council
.
Progress North Progress North Texas 2018 available from Transportation Department
NCTCOG recently published Progress North Texas 2018, the annual transportation state of the region. The theme of his year's report is Healthy Communities: Transportation and the Natural Environment.
The report provides an update on the improvements being made to the region's transportation system and explains how NCTCOG is meeting the current needs of the ever-growing Dallas-Fort Worth area. With 10 counties in the region in nonattainment for ozone pollution, NCTCOG has established multiple programs aimed at improving air quality throughout the region.
Not only does Progress North Texas provide insight to the current transportation system plans, but the report also contains the top illustrations of what a healthy community looks like from the perspective of local Cedar Hill ISD middle school students.
To obtain a copy of Progress North Texas 2018 contact Brian Wilson at 817-704-2511 or
bwilson@nctcog.org
. Read the report online at
www.nctcog.org/ourregion
.
Rebates available for clean vehicles
The Light-Duty Motor Vehicle Purchase or Lease Incentive Program is offering rebates for the purchase and lease of environmentally friendly vehicles as part of the TCEQ's Texas Emissions Reduction Plan.
The rebates cover vehicles leased or purchased in Texas and powered by compressed natural gas, propane, hydrogen or electricity.
Almost $8 million is available in rebates until May 31, 2019, but the program will be capped at 1,000 natural gas and propane vehicles, and 2,000 electric or hydrogen vehicles until funds are spent.
Up to $5,000 is available for natural gas or propane vehicles and up to $2,500 for electric or hydrogen vehicles. Apply for the rebate at
https://www.tceq.texas.gov/airquality/terp/
.
Are you a vehicle manufacturer? You can apply to get your vehicles on the eligibility list. As part of this program, TCEQ is accepting Manufacturer Information Request Forms.
The downloadable form and instructions can be found on the grants webpage at
https://www.tceq.texas.gov/airquality/terp/
.
SECO program aims to boost energy efficiency
The State Energy Conservation Office (SECO) announced the Remote Energy Audit Pilot Program earlier this year.
The goal of this voluntary program is to improve energy efficiency in Texas public buildings. Audits are conducted remotely and identify opportunities for capital and energy savings, at no cost to select entities.
SECO has contracted with the consulting firm CLEAResult, which will analyze electric usage to identify energy saving strategies. Eligible entities include public K-12 schools, State agencies, municipalities and State universities. SECO is particularly interested in providing this service to rural public schools. For more information, visit the comptroller's website at
https://comptroller.texas.gov/programs/seco/funding/​
.
Tarrant County's Fickes to lead RTC
Tarrant County Commissioner Gary Fickes is the new chair of the Regional Transportation Council after the 44-member transportation policymaking body elected him in June. Fickes replaces Cedar Hill Mayor Rob Franke, who led the RTC for the past year.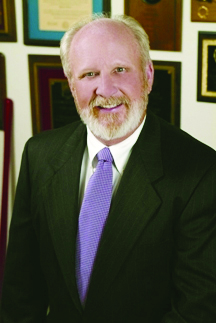 Denton County Commissioner Andy Eads will serve as vice chair, while Johnson County Judge Roger Harmon handles the duties of secretary. Fickes spent the past year as vice chair; Eads served as secretary. The new officers will serve in their positions through June 2019.
Fickes was first elected Precinct 3 commissioner in 2006 and has been a primary member of the RTC since 2010. Prior to his appointment as a primary member, Fickes served as an RTC alternate. Each year, Fickes holds the Northeast Tarrant Transportation Summit, an event he started to help businesses and residents understand the implications of transportation projects. In February, the ninth annual summit, which focused on the future of transportation, was held in Hurst.
Fickes will lead the RTC during the 86th Session of the Texas Legislature, which begins in January. The RTC is currently discussing transportation-related topics it will support during the 140-day session.
Public to get look at regional 10-year plan update
Do you have questions or comments about the RTC 10-year plan for improving mobility in the region?
The North Central Texas Council of Governments is hosting a public meeting at 6 p.m. July 23 to review an updated project list and prioritization process. The meeting will be held at NCTCOG's Arlington offices, 616 Six Flags Drive.
A second presentation will focus on the designation of highway corridors for various alternative fuels, how NCTCOG is involved in the process and what drivers can expect in the future.
Information on proposed modifications to the list of funded projects, AirCheckTexas Drive a Clean Machine and the Regional Smoking Vehicle Program will also be highlighted at the meeting.
Typically, NCTCOG presents topics in series of three public meetings, but in July, there will be one opportunity.
The meeting will be streamed live at
www.nctcog.org/trans/involve/meetings/video-recordings
, and a recording will be available following the session at
www.nctcog.org/trans/involve/meetings.
Got an idea? Tell @NCTCOGtrans on social media
Social media is a valuable tool for the Transportation Department because of its speed and far-reaching capabilities. It is also an effective way to connect with North Texans looking for additional public involvement opportunities.
Do you have questions about programs or projects? Or maybe you have a suggestion that would make a transportation project more effective.
You can let us know now by finding us on social media. Follow us on Twitter and Instagram at @NCTCOGtrans; "like" the NCTCOG Transportation Department on Facebook; and subscribe to the NCTCOGtrans YouTube channel to keep up to date on all things transportation.