Local Motion - January 2022
1/6/2022
A monthly update on the Regional Transportation Council and the North Central Texas Council of Governments Transportation Department.
Lowest Stemmons Clear Lanes project completed
An $83 million improvement along the Interstate Highway 35E Lowest Stemmons corridor in Dallas was recently celebrated as the first project completed in the Dallas TxDOT District as part of the State's congestion-fighting Texas Clear Lanes Program.

The project included construction of new collector-distributor lanes, which parallel IH 35E and give drivers a safer and easier path to and from Woodall Rodgers Freeway and the Dallas North Tollway. The dedicated lanes are improving safety by eliminating the previous merging and weaving movements, a change that will keep traffic flowing on the main lanes and on the new connector ramps.

Seven new bridge spans were constructed adjacent to the north and southbound IH 35E main lanes. The project also features capacity improvements on the frontage roads.

This project is one of several Texas Clear Lanes projects across the state and the first to be completed in the Dallas District. In the Fort Worth District, three Texas Clear Lanes projects – the State Highway 121/SH 360 interchange, a 2.5-mile stretch of SH 199 and the IH 635/SH 121 interchange – were previously completed. This initiative targets extremely congested roadways in Dallas, Fort Worth, Austin, San Antonio and Houston.

Other Texas Clear Lanes projects currently underway in the Dallas area are:
IH 635 East
IH 35E/US 67 (Southern Gateway)
Interchange improvement project at Loop 12, SH 114, Spur 482 and SH 183 in Irving.
IH 30 East
— By TxDOT
Transit Strategic Partnerships Program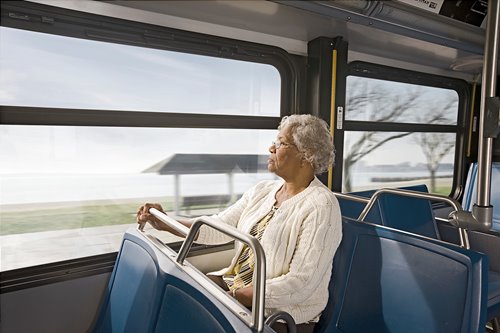 NCTCOG is accepting proposals aimed at increasing transit services for seniors and persons with disabilities in North Texas. Applications are due May 31.
The Transit Strategic Partnerships Program for the North Central Texas Region continues to accept proposals for innovative transit projects and solutions that support increasing, enhancing or expanding transit services for low-income individuals, seniors, and persons with disabilities.

Approximately $4.1 million is available for transit projects providing enhanced mobility for seniors and individuals with disabilities (Section 5310) and the general public and low-income workers (Section 5307). Projects must be implemented within Dallas-Fort Worth-Arlington or Denton-Lewisville urbanized areas. The Regional Transportation Council calls for 2% of the funding of the Federal Transit Administration (FTA) awards to North Texas annually to be set aside for strategic partnerships. Eligible applicants typically include public transit operators, state/local governments and nonprofits.

Applications are due to NCTCOG May 31, 2022. Proposals are accepted on a rolling basis and evaluation cycles coincide directly with Transportation Improvement Program (TIP) modification deadlines. Agencies looking to directly implement service and those seeking to partner with an existing transit provider may submit proposals.

Proposals are evaluated based on the following criteria:
Ability to address needs of transit-dependent populations
Strategic value
Sustainability
Stakeholder collaboration
Recommendations from existing plans and studies
Proposed service must be non-duplicative and the implementing agency must demonstrate the required capacity to implement.

Staff is available to answer questions and discuss proposals with potential applicants as they are developed. Interested parties may also submit an optional "Intent to Submit" form on the Transit Strategic Partnerships website to be reminded of the proposal deadline two weeks prior.

For more information, visit https://www.nctcog.org/strategicpartnerships-transit or contact Rachel Jenkins at 817-608-2329 or rjenkins@nctcog.org.
DCTA shifts service plan toward GoZone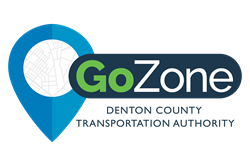 Denton County Transportation Authority introduced significant service changes to bus service in December after the DCTA board of directors voted to discontinue Denton Connect Route 1 and Lewisville Connect Routes 21 and 22 beginning December 25. Riders are encouraged to utilize GoZone as a replacement service for these routes.

"With the launch of GoZone, we have seen system-wide ridership reach pre-pandemic levels in just a few months. I'm pleased that the board made a decision that will move the agency forward using a multimodal approach," DCTA CEO Raymond Suarez in a statement.

GoZone, which began service on September 7, is an on-demand rideshare service, powered by Via, that riders can utilize for trips within two dedicated zones: Denton and Lewisville/Highland Village GoZones. A fleet of dedicated vans pick up and drop off riders at virtual stops within the zones 365 days per year. Passengers can ride GoZone for FREE with a DCTA pass or purchase a single trip for the promotional price of $0.75. Decisions on the overall fare structure will be made later. Denton Connect Route 1 and Lewisville Connect Routes 21 and 22 will continue to operate through December 24. After that, riders were encouraged utilize GoZone for their public transportation needs. For updated information, visit RideDCTA.net.
EPA recognizes 2021 SmartWay winners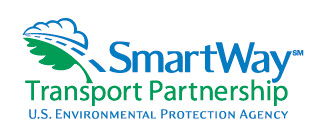 As the Dallas-Fort Worth area continues to work toward compliance with the federal government's ozone standards, there are many tools used to try to minimize the impact of transportation on the air we breathe.

One of those tools is an Environmental Protection Agency program called SmartWay.

SmartWay is a voluntary, public-private program that helps the freight industry reduce fleet emissions, improve fuel economy and increase energy efficiency.

The EPA recently honored 25 firms with operations in the Dallas-Fort Worth area with SmartWay Excellence Awards, given to companies that display leadership in environmental performance and energy efficiency. In all, 60 companies across the country were recognized for their efforts to improve air quality.

Awardees were chosen from nearly 4,000 companies and organizations across North America ranked among the top 2% of performers in freight sustainability. They met the highest benchmarks in such areas as innovation, freight efficiency and leadership within their respective industries.

The North Central Texas Council of Governments joined the SmartWay Transport Program as an affiliate in October 2006. In this role, NCTCOG promotes SmartWay initiatives throughout the area as a tool to help partners involved in the freight industry continue to improve their operational efficiency.

Policies that improve air quality are important in Dallas-Fort Worth as 10 of the region's counties do not meet ozone emissions standards as set by the EPA.

For the list of the recipients of SmartWay awards with regional operations, visit https://www.nctcog.org/trans/quality/air/for-fleets/smartway.
NCTCOG is Currently Updating Mobility 2045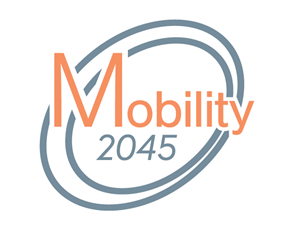 NCTCOG is developing an update to Mobility 2045, the current Metropolitan Transportation Plan adopted by the Regional Transportation Council in 2018. This long-range transportation plan for the Dallas-Fort Worth area must be updated at least every four years.

Mobility 2045 lays out the spending of federal and state transportation funds in accordance with regional goals. The plan makes recommendations for travel modes through policies, programs and projects designed to improve regional mobility and increase efficiency, safety and system capacity.

The Mobility 2045 update will include a new financial plan, updated demographic forecasts and necessary refinements to projects. It must be financially constrained to available resources, meaning there has to be a reasonable expectation that the necessary funding will be available when needed.

Planners are seeking input on the update from the public through various methods, including public input opportunities, meetings and the online public engagement tool, Map Your Experience. The Map Your Experience tool will be used during the update process to gather input on where people are experiencing transportation issues.

The RTC is expected to consider the plan update for approval in June 2022. The public can keep up with the progress of the Mobility 2045 update at www.nctcog.org/PlaninProgress. For information on the current plan, visit www.nctcog.org/mobility2045.
Virtual drone workshop set for Jan. 8
The next Know Before You Fly Your Drone workshop is scheduled for 10 am Saturday, January 8. The FREE virtual session will kick off with the topic of the month, "What to look forward to in 2022". Speakers will discuss what drone users should expect in the New Year, the regulatory landscape, future growth, and the use of drones and their technology. For recordings of this and other sessions, visit www.northtexasuas.com. To register, click here.
RTC returns to in-person gatherings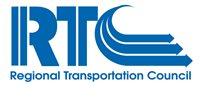 The Regional Transportation Council met at the Irving Convention Center in December, marking the first in-person meeting for the 44-member policy board since March 2020. The space selected at the convention center allowed room to spread out, while promoting more dialogue than the virtual format, which several members noted. The RTC began meeting remotely in April 2020, following the onset of the COVID-19 pandemic. For details on the location of the January meeting, visit www.nctcog.org/rtc.
Local Government Energy Reports Due February 1
Join the North Central Texas Council of Governments (NCTCOG) and the South-central Partnership for Energy Efficiency as a Resource (SPEER) in an upcoming virtual workshop and learn about the state-mandated Local Government Energy Reporting Requirements.

The Texas Health and Safety Code requires all political subdivisions, state agencies and institutes of higher education in or near an ozone nonattainment county to establish a goal to reduce electricity consumption by at least 5% each year and submit a report annually to the State Energy Conservation Office (SECO) regarding their progress and efforts to meet the goal.

The workshop, scheduled for 10 am January 18, will feature a walkthrough of the local government annual reporting form and a Q&A session with representatives from SECO, the City of Denton, NCTCOG, and SPEER. Register for "Demystifying Local Government Reporting" at the following link: https://us02web.zoom.us/webinar/register/WN_T2jFdTNeQiWJIXsnbrowag. A similar workshop was offered in December.

Reports are due to SECO by February 1 and cover CALENDAR year 2021. The reporting form can be filled out online on SECO's website.
--Images Provided by Getty Images, NCTCOG and DCTA.