Local Motion - June 2021
6/3/2021
A monthly update on the activities of the Regional Transportation Council and the North Central Texas Council of Governments Transportation Department
NASA to help region integrate Advanced Air Mobility
North Texas is attracting attention for its embrace of creative transportation solutions from an agency that knows something about moving people in innovative ways – NASA.

The North Central Texas Council of Governments has entered into an agreement with the National Aeronautics and Space Administration to study the potential of drone technology and integrate it into future transportation plans.

NASA will work with NCTCOG and a group of public- and private-sector partners to study cargo-carrying drones and automated air taxis during a series of at least four future workshops.

NASA has been engaged with the Federal Aviation Administration and other regions about how to integrate Advanced Air Mobility technologies such as drones, also called unmanned aircraft systems, into metropolitan areas.

Drones are becoming more common for use in business, public safety and for recreational purposes. During the COVID-19 pandemic, NCTCOG has been hosting monthly virtual workshops to help professional operators and hobbyists remain up to date on the rules and regulations governing drone use.

The NASA workshops will bring together subject-matter experts from NASA and transportation planning to help the region develop best practices, from identifying a common set of terms to use in discussions and planning documents, to evaluating potential criteria that might be used in locating future "vertiports."

NCTCOG will coordinate with NASA on how emerging cargo-carrying drone and passenger-carrying air taxi services can best be included in its civic transportation plans. NCTCOG's workshops are expected to be held in summer 2022.
American Rescue Plan funding approved by RTC to help transit agencies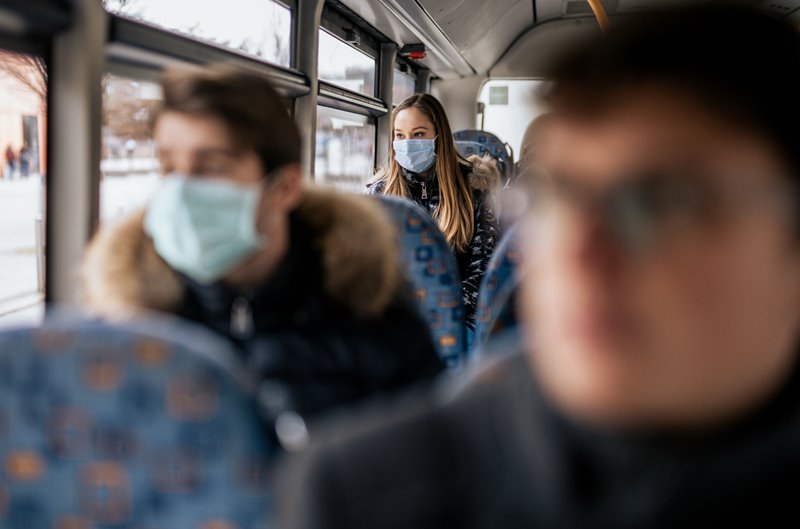 Federal aid is helping transit agencies through COVID-19 pandemic while they work to continue keeping employees and riders healthy.

The Regional Transportation Council has approved more than $354 million in federal assistance to transit providers in the Dallas-Fort Worth area as part of the American Rescue Plan Act.

This was the third relief package provided to public transportation agencies across the nation. With the recent infusion to Dallas Area Rapid Transit, Trinity Metro, Denton County Transportation Authority, Public Transit Services (Parker and Palo Pinto counties) and STAR Transit (Kaufman, Rockwall and a portion of Dallas County), the region's providers have now received 132% of their Fiscal Year 2018 operating costs, through a combination of three emergency relief bills since the COVID-19 pandemic began. Signed into law in March, this legislation was preceded by the Coronavirus Aid, Relief, and Economic Security (CARES) Act and Coronavirus Response and Relief Supplemental Appropriations Act (CRRSAA), which provided $39 billion to transit agencies across the US. The primary objective of the funding is to ensure public transit agencies receive sufficient funding to address the impacts caused by COVID-19.

Public transportation continues to be one of the hardest-hit modes of transportation by the pandemic, with ridership still down approximately 50%, according to data collected by NCTCOG. Efforts have been underway since the beginning of the pandemic to boost public confidence in transit vehicles and ensure they could continue providing reliable service. Masks remain required on transit vehicles and at stations. The transit agencies have closely followed other COVID-19 protocols as they have sought to keep employees and passengers safe and healthy.

Funding for the American Rescue Plan will be provided at a 100% federal share, with no local match required. Funds are prioritized for operational and payroll needs but can also be used to support expenses traditionally eligible under the Urbanized Area Formula Program and the Enhanced Mobility of Seniors and Individuals with Disabilities Program.

For updates on how public transportation and other modes are recovering from the effects of the pandemic, visit www.nctcog.org/pm/covid-19.
Annual report highlights pandemic progress
Progress North Texas 2021 is now available and takes readers on a journey through how the region's roadways, public transit and air travel were affected by COVID-19.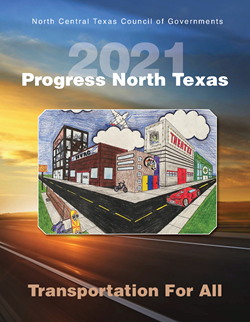 The pandemic had a profound effect on many aspects of life, including transportation. But North Texans will also read about some positive developments in areas such as active transportation and system reliability, and how the region is coming together to solve problems.

This year's report is organized around the theme of Transportation For All. Transportation serves its constituents best when its components work together. The region has growing transit and bicycle-pedestrian options that complement the roadway system to help keep people moving in a rapidly growing metropolitan area.

Congratulations to Angie Anderson of Cleburne High School, whose illustration of what Transportation For All means to her won this year's contest. Angie's artwork is featured on the cover.

Read this year's report online at www.nctcog.org/ourregion. Copies are also available for neighborhood associations, community organizations or any individual or group wanting to learn more about transportation planning. The FREE report can be requested directly from the webpage.
$2.3M available for diesel emissions reduction
NCTCOG is offering approximately $2.3 million in grant funding for projects that reduce freight emissions through two competitive calls for projects.

Assistance is available for entities seeking to reduce idling from transport refrigeration units of heavy-duty diesel trucks and trailers through the North Texas Freight Terminal Electrification 2020 Call for Projects.

Additionally, entities can qualify for funding for replacement of existing diesel-powered heavy-duty vehicles or equipment and installation of idling control technology for rail and switch yards through the North Texas Emissions Reduction Project 2020 Call for Projects.

The terminal electrification funding opportunity is open to any entity owning or operating a private freight terminal or distribution center that receives heavy-duty truck transport refrigeration units and/or trailers in the 10-county non-attainment area. Up to 30% of the eligible project cost can be funded.

Funding will be used to assist in the following:
Construction and installation of EPA SmartWay-verified electrified parking spaces at truck terminals and distribution centers
Installation of electric power monitoring equipment
Installation of electric power connection kits used to power heavy-duty truck and trailer refrigeration units

The North Texas Emissions Reduction Project funding is available to private-sector fleets for heavy-duty diesel vehicles and equipment operating in the Dallas-Fort Worth area. Project funding may be used for replacement of an older diesel on-road vehicle and non-road equipment with a newer model year. Vehicle replacement includes over-the-road, long-haul trucks and other freight and goods movement trucks and equipment.

Also, funding is available for installation of idling control technology at rail and switch yards. Funding could cover between 25% and 45% of the eligible project cost.

Applications for both calls for projects are due to NCTCOG at 5 p.m. July 9. For information, visit www.nctcog.org/aqfunding.
Online public input opportunity begins June 7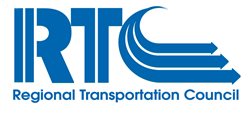 Beginning June 7, members of the public can provide input on several transportation initiatives managed by NCTCOG staff, including the Unified Planning Work Program, regional 10-Year Plan and Congestion Management Process. Residents can comment on these and other topics through July 6 by visiting www.nctcog.org/input.

The Unified Planning Work Program for regional transportation planning provides a summary of the transportation and related air quality planning efforts to be conducted by NCTCOG as the metropolitan planning organization. Draft recommendations for the Fiscal Year 2022 and Fiscal Year 2023 UPWP will be presented.

The 10-Year Plan identifies major projects to be implemented in the region through 2031. Urbanized areas with populations over 200,000 must implement and maintain a CMP to measure congestion levels and prioritize management strategies. Details on both initiatives will also be presented for review and comment. In addition to maintaining transportation planning documents, NCTCOG staff assists in managing funding for different modes of transportation and will present information related to Federal Transit Administration funding through the American Rescue Plan Act of 2021 and Fiscal Year 2021 Program of Projects. Funding requests for several automated vehicle projects will also be discussed.

Finally, federal regulations require large metropolitan areas to conduct a review of the metropolitan planning process every four years. Details of this year's Federal Highway Administration and FTA joint certification review process will be provided. The presentation and a survey from the federal agencies will be available online at www.nctcog.org/input. All public comments for this item should be submitted directly to FHWA and FTA.

Proposed modifications to the list of funded projects, Mobility 2045 administrative revisions, the Access North Texas plan, Map Your Experience tool and vehicle funding opportunities will also be highlighted. To request printed copies of the information discussed, call 817-608-2365 or email cbaylor@nctcog.org.

--Images provided by Getty Images and NCTCOG