Local Motion- May 2022
5/5/2022
A monthly update on the Regional Transportation Council and the North Central Texas Council of Governments Transportation Department.
N. Texans Can Help Name and Brand Regional Trail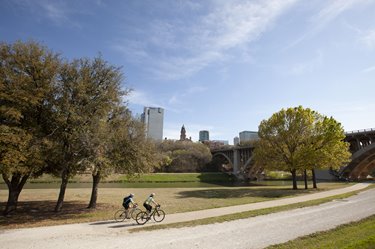 Imagine being able to walk, run or bike across the region, along some of the most well-established trails in North Texas – and experience the region's natural beauty along the way.
Paths will link to form a seamless walking and biking corridor between Fort Worth and Dallas when the entire regional facility of more than 60 miles is complete. The North Central Texas Council of Governments is seeking residents' help naming and branding the regional trail, which is expected to be completed in 2024.

North Texans are encouraged to participate in the agency's virtual public feedback forum at www.fortworthtodallastrail.com, open until late May. Participants will be asked to choose between two trail name and logo options, which were developed with the help of a virtual open house held last year. Participants are also asked to provide input on their favorite destinations along the trail.

Over 50 miles of the trail are now open, spanning Fort Worth, Arlington, Grand Prairie, Irving and Dallas. The finished trail is envisioned as a regional, state and national attraction for recreation, tourism, culture and events. Trail users can witness the region's topographical diversity and growing interconnectedness along the corridor as they walk or bike for leisure, compete in a sport or spend a day discovering nature with the family.

By the fall, this effort is expected to be complete, resulting in new branding materials, a wayfinding signage package and other recommendations. This trail will bring new necessary health benefits, traffic reduction and recreational opportunities to an ever-growing North Texas.

Visit www.nctcog.org/FWtoDalTrail for more information.
North Texans encouraged to get active during Bike Month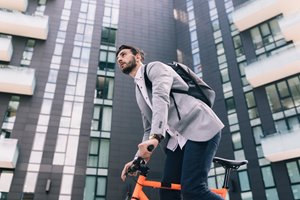 May is Bike Month, an opportunity to discover (or rediscover) the joy of two-wheel transportation.

Whether you want to explore the region's off-street trails alone, participate in an event with friends or colleagues, or even ride your bike to work, there are many ways to celebrate. The flagship event is Bike to Work Week, which begins May 16 and is punctuated by Bike to Work Day on May 20.

NCTCOG encourages you to consider commuting by bike or other sustainable transportation modes in support of this League of American Bicyclists-sponsored event.

Even if you are a little far from the office, you may still be able to make their bicycles part of their commutes. If you live and work near a transit stop, think about combining a bike ride with public transportation. The region's public transportation providers allow bikes on their buses and trains.

The entire month offers opportunities to get active, including the Bike Month Challenge. Bike DFW and TryParkingIt.com are partnering to challenge people to ride their bikes to places they would typically drive — to work, school, lunch or to run errands. Top finishers will be rewarded with bike swag. For a complete list of how to participate in Bike Month activities, visit www.nctcog.org/biketowork.
RTC approves $8 million for trail connections Fair Park
The Regional Transportation Council approved $8 million of federal transportation funds in April for the engineering design and construction of a trail around the perimeter of Fair Park in Dallas. This investment of transportation funding will support the partnership of the City of Dallas, Fair Park First and Dallas County, which will lead the design and construction of a companion trail along the northern side of Fair Park.

The northern trail alignment will extend the Santa Fe Trail directly east to neighborhoods on the east side of Fair Park. Dallas County will provide $1.069 million; the City of Dallas will contribute $500,000; and Fair Park First will add $1.1 million toward the northern alignment of the trail. The combined funding investment for both trail alignments around the perimeter of Fair Park is $10.7 million.

The transportation funding approved by the RTC will complete the remainder of the trail loop alignment around the west, south and east sides of Fair Park within public street rights-of-way of Parry Avenue, Highway 352/Robert B. Cullum Boulevard and South Fitzhugh Avenue.

This "southern" trail alignment will improve bicycle access to the DART Fair Park Station and crossings of the Green Line light rail tracks. The trail will also provide bicycle and pedestrian circulation along streets around the perimeter of Fair Park, improve safety at roadway crossings and access points to Fair Park, improve circulation for large events such as the Texas State Fair and connect with the surrounding south Dallas neighborhoods. Engineering design for the "southern" alignment of the trail project will be led by the City of Dallas Park and Recreation Department and is anticipated to begin by next year. Construction of the trail is anticipated to begin in 2025.
Trinity Metro chooses new President & CEO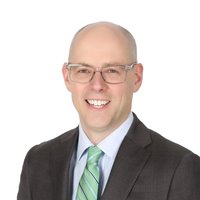 Richard W. Andreski was recently named the new president and CEO of Trinity Metro. Andreski will begin his role June 20, after being selected by the Trinity Metro Board of Directors.

Andreski comes from the Northeast, where he has worked in public transportation for 23 years, including 10 years in executive leadership. He has served as the Bureau Chief of Public
Transportation for the Connecticut Department of Transportation since 2015.

At the Connecticut DOT, he oversaw the state's public transportation and had an operating budget of $850 million and a team of 110 planners, engineers, rail, and transit professionals.
The Connecticut DOT includes 22 transit providers and serves 80 million people annually. Before being hired at the Connecticut DOT, Andreski worked at New Jersey Transit, where he began as a bus planner in 1999.

After graduating with a bachelor's degree in biology from Lafayette College in Easton, Pennsylvania, Andreski earned a master's degree in city & regional planning from Rutgers University.

Andreski replaces interim president and CEO Paul J Ballard, who assumed the role in November 2021, following the retirement of Bob Baulsir.

Avondale Haslet grade separation OK'd by RTC
The Regional Transportation Council has approved a partnership that will fund a grade separation at Avondale Haslet Road and the Burlington Northern Santa Fe Railway line in Haslet.

The RTC agreed in April to program $14.5 million in federal Surface Transportation Block Grant funds, and BNSF will contribute $1.5 million, or 10% of the cost. This grade separation is the latest in a series of improvements to this critical east-west corridor that will enhance transportation through a fast-growing area. It is also expected to boost safety by ensuring that vehicles and pedestrians do not have to cross the railroad tracks at-grade.

The RTC, City of Haslet, Texas Department of Transportation, and Tarrant County have partnered to implement the Alliance, Texas/Haslet Accessibility Improvement Project in Haslet. This funding partnership includes a federal Better Utilizing Investments to Leverage Development (BUILD) Grant of $20 million that was awarded to the project in 2018.
Comment on Mobility 2045 Update through May 31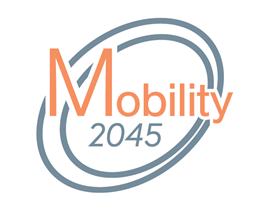 NCTCOG is seeking public comments on the update to Mobility 2045, the region's Metropolitan Transportation Plan until May 31. The official public comment and review period began April 1, giving residents another opportunity to provide feedback on the long-range transportation plan before it is considered by the RTC next month.

Planners have used various methods to gather the opinions and experiences of those living in the region to shape the Mobility 2045 Update. These methods include public meetings and the implementation of the transportation department's online public engagement tool, Map Your Experience. This tool gathers input on where North Texans are experiencing transportation issues, regardless of mode.

Mobility 2045 guides the spending of federal and state transportation funds based on our regional goals. The plan makes recommendations for travel modes through policies, programs and projects designed to improve regional mobility and increase efficiency, safety and system capacity. Long-range transportation plans such as Mobility 2045 are federally required to be updated at least every four years. Keep up with the progression of the plan at www.nctcog.org/PlaninProgress.
NCTCOG to share planning updates May 9
NCTCOG will host an in-person public meeting in May to provide an update on the region's long-range transportation plan, funding recommendations and plans for emerging transportation technologies, among other planning initiatives.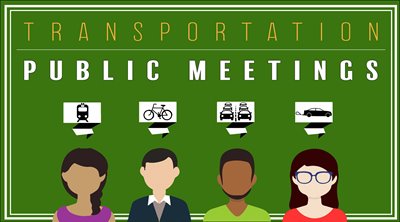 The meeting will take place at NCTCOG's Arlington offices, 616 Six Flags Drive, at noon on Monday, May 9. Residents may attend the meeting, watch it live online at www.nctcog.org/video or participate via phone by dialing 855-925-2801 then code 6341.

NCTCOG is responsible for the development and maintenance of the Metropolitan Transportation Plan, which identifies how the region will manage and operate the transportation system. Staff has also performed air quality analyses for the Mobility 2045 Update, and will provide additional information on these efforts.

Staff will also give an update on funding recommendations from the first round of applications for NCTCOG's Electric Vehicle Charging Station Call for Projects. Made possible by the Bipartisan Infrastructure Law, all public entities are eligible to apply for grant funding intended for the purchase and installation of publicly accessible stations around the region.

With the passage of each new transportation funding bill, the funding distributions between the Eastern and Western portions of the region are re-evaluated. Staff will share an overview of the process for establishing the funding split and the proposed new splits for both mobility and air quality funds.

Additionally, funding for parking garages near transit stations and proposed projects will be presented for review and comment by NCTCOG staff. In 2021, work began on NCTCOG's regional planning exercise to prepare for new transportation technologies within the region — AV2.1: Planning for Local Partners. NCTCOG staff will present an update on the status of the project.

The department's interactive map tool, Map Your Experience, the statewide EV infrastructure plan, fair treatment and meaningful involvement efforts; and administrative revisions for Mobility 2045 will also be highlighted. A recording of the presentations will be posted at www.nctcog.org/input.
--Images Provided by NCTCOG, Getty Images and Trinity Metro