Local Motion - February 2021
2/3/2021
A monthly update on the activities of the Regional Transportation Council and the North Central Texas Council of Governments Transportation Department
Dallas secures $4M grant for SM Wright project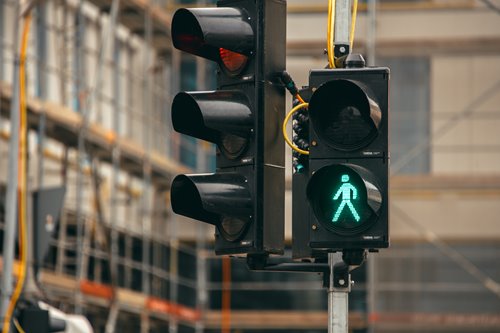 The City of Dallas has secured a $4 million federal grant for transit and bicycle-pedestrian improvements intended to improve comfort, safety and reliability in the SM Wright corridor, the US Department of Transportation has announced. The Regional Transportation Council and the City of Dallas will contribute an additional $4 million toward the project.

A series of smart signals to be added at intersections along SM Wright will include technology extending green lights for transit vehicles, allowing transit passengers improved reliability through the area. The current six-lane divided highway and access roads are being replaced by a six-lane arterial street.

Buses using this corridor will be equipped with bicycle and pedestrian warning technology, which strategically places camera-based smart sensors around the buses and intersections. This technology monitors the driving environment and warns the bus drivers of pedestrians and cyclists with visual and audible messages. As an additional benefit, the warnings and alerts issued can help identify areas in the corridor where transit vehicles are involved in hot spots. The technology will be paired with new sources of data to transform the corridor across multiple transportation modes. Dallas plans to use the existing Advanced Traffic Management exchange between the city and regional operating agencies. The integration of data sources will allow optimization of multimodal system performance and testing of new technologies, which will be scalable toward future expansion and sustainable to the continually evolving industry.

Dallas is partnering with the North Central Texas Council of Governments to bring the transit and bicycle-pedestrian improvements and technologies to the corridor. The Texas A&M Transportation Institute and private-sector partners are also involved in this effort.
DFW Clean Cities recognizes 22 fleets for impact on energy, air quality
The Dallas-Fort Worth Clean Cities Coalition recently announced the winners of its Fleet Recognition Awards, highlighting 22 public-sector fleets for their efforts to reduce petroleum use and improve air quality in North Texas. This year, the winners included eight Gold Level, six Silver Level and eight Bronze Level recipients.

Awards were presented based on entities' scores on the DFW Clean Cities Annual Survey. The cities of Euless and Southlake, and Dallas Area Rapid Transit brought home the Gold for the second year in a row. Joining these repeat winners were first-time Gold recipients the cities of Carrollton, Dallas, Denton and Lewisville, as well as Dallas Fort Worth International Airport.

The winners of Silver recognition were the cities of Bedford, Coppell, Irving and Mesquite, and Denton and Prosper independent school districts.

The following were recognized with Bronze status: Arlington, Addison, Frisco, Flower Mound, North Richland Hills and Watauga, along with Tarrant County and Trinity Metro. Arlington, Bedford and Frisco were first-time clean fleet honorees.

This year's winners were instrumental in helping the region reduce:
26,029,278 gallons of gasoline equivalent

840,208 pounds of ozone-forming nitrogen oxides

72,094 tons of greenhouse gas emissions
In addition to the fleet recognition, Clean Cities also highlighted significant improvements in areas such as the reduction of NOx, transition to alternative fuels and gasoline gallon equivalent savings through the new Shining Stars Awards. Six entities – the cities of Denton and North Richland Hills, Denton ISD, DFW Airport, Span Transit and Trinity Metro – were named Shining Stars. Entities were eligible for both categories of awards.

The Clean Cities initiative is a locally based, public-private partnership that promotes practices and decisions to reduce petroleum consumption and improve air quality in the transportation sector. For more information, visit www.dfwcleancities.org.
Help us improve mobility by sharing experience
Residents who want to participate in the transportation planning process may find it easier than ever – even though in-person meetings and outreach events remain on hold. NCTCOG has launched a new interactive mapping tool that allows North Texans to provide input on transportation needs virtually.

Map Your Experience is user-friendly and designed to help NCTCOG staff use public input to collaborate with partners and develop innovative solutions for transportation issues in the Dallas-Fort Worth area. The website gathers continuous public input on transportation, allowing residents to share observations based on their own travel experiences, whether they use the roads, public transit or bicycle-pedestrian facilities, or a combination of the modes.

Comments will be used to guide upcoming planning efforts, including an update to Mobility 2045, the region's long-range Metropolitan Transportation Plan. Help NCTCOG plan for the future by sharing ideas of how the region's transportation system could better serve you. Whether it's a roadway, bicycle-pedestrian or transit need, you can share it on the website and the tool. A video demonstrating how to use it is available at www.nctcog.org/mapyourexperience.
Legislature begins 87th Session in Austin
The 87th Texas Legislature is underway, as lawmakers convened in Austin January 12 for the 140-day session. Although much of the focus will likely be on issues such as public health, transportation remains important to North Texas and other growing regions.

In December, the Regional Transportation Council approved the 2021 Legislative Program, outlining its goals for the session.

The RTC is focused on measures that do the following:
Adequately fund transportation and utilize tools

Expand transportation options in mega-metropolitan regions

Pursue innovation, technology and safety

Improve air quality
Read more about the RTC's legislative priorities at www.nctcog.org/trans/legislative.
Via Arlington expands on-demand rideshare citywide
Via Arlington, the city's on-demand rideshare service, expanded citywide in January. Residents can now schedule rides to businesses, school, medical facilities, shopping centers, restaurants and more throughout Arlington on one of the service's six-passenger vans. They can even take Via to a special event. Passengers schedule rides on the Via mobile app, entering their starting point and destination. They are then picked up at a nearby location.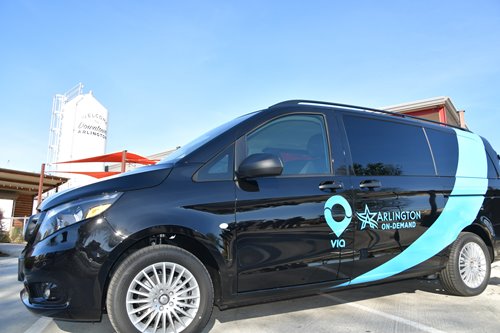 More than 470,000 rides have been taken on Via Arlington since the service was introduced in North Texas. This is the latest expansion of Via Arlington, which was launched in 2017. It began by serving primarily the city's Entertainment District and the Trinity Railway Express CentrePort DFW Station.

Prior to the service's January 19 expansion, it covered 41% of the city. Via Arlington will continue providing customers access to the region's passenger rail network by way of the CentrePort DFW Station. Arlington has been a leader in Innovative transportation solutions, having also tested autonomous vehicles in the Entertainment District. For more, visit www.arlingtontx.gov and search: "Via rideshare."
Review high-speed transportation initiative online
Residents are invited to review and comment on information related to transportation projects during the next online input opportunity, which will begin February 8.

NCTCOG staff will provide information regarding the DFW High-Speed Transportation Connections Study, which is examining alternatives for a proposed high-speed system between Dallas and Fort Worth. A project description, results of corridor analyses, public involvement opportunities and next steps will be presented.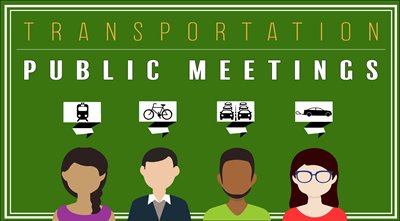 NCTCOG conducted a second round of virtual public meetings in January to discuss the study. The resulting technology would connect passengers to the high-speed rail line planned to link Dallas and Houston, as well as future service from Fort Worth to South Texas.

Additionally, modifications to the Unified Planning Work Program (UPWP) for Fiscal Years 2020 and 2021 will be posted for review and comment, during the online input opportunity. The UPWP provides a summary of transportation and related air quality planning tasks to be conducted by NCTCOG.

Administrative revisions to the current Metropolitan Transportation Plan, Mobility 2045, information on the Regional Smoking Vehicle Program (RSVP) and vehicle incentive opportunities will also be highlighted. Comments can be made by visiting the following:www.nctcog.org/input.

To request printed copies of the information, call 817-608-2365 or email cbaylor@nctcog.org.
Drone workshop to focus on flight rules Feb. 6
NCTCOG and the North Texas UAS Task Force are holding a virtual workshop from 10 a.m.-noon Saturday, February 6 highlighting the rules for the operation of drones over people and remote identification. Additionally, speakers will discuss Federal Aviation Administration regulations, best practices and available careers.

The FREE workshop is open to all experience levels. This is the latest monthly workshop to provide information on the safe operation of drones in North Texas. For information and to register for the virtual workshop, visit www.northtexasuas.com.
--Imagery provided by NCTCOG, Getty Images, and The City of Arlington