Local Motion - April 2020
4/2/2020
A monthly update on the activities of the Regional Transportation Council and the North Central Texas Council of Governments Transportation Department
Department cancels in-person outreach for April
Spring is a time we look forward to every year for many reasons. Aside from warmer weather and longer days, we get excited to connect with you.

This spring is different from any other we can remember.

Due to the ongoing battle to help stop the spread of COVID-19, we will not be participating in any outreach events in April, and we encourage you to check with cities and organizations to stay updated on the latest developments.

While many events around the region are being canceled, the public health crisis has opened some new opportunities to engage remotely.

For example, EarthX, the annual Earth Day celebration at Fair Park in Dallas, will be transformed into a virtual conference.

During these unusual times, we are committed to maintaining a dialogue with you, even if it has to be at a distance.
As always, there are many ways for you to remain engaged with us. One such opportunity will take place April 13, when we present a series of topics as part of an online public input opportunity.

Keep in touch by visiting www.nctcog.org/trans or finding us on social media, where you can post a comment or ask a question. We will be posting a series of educational activities on our website and social media sites in the coming days and weeks that may help children (and adults) learn more about transportation and have fun while doing so. And don't forget to keep an eye out for our fall outreach season.

We will be participating in several car care clinics, electric vehicle ride and drives and the Fort Worth Alliance Airshow.

We look forward to seeing you in person soon. Until then, stay healthy and safe.

Census Bureau extends participation deadline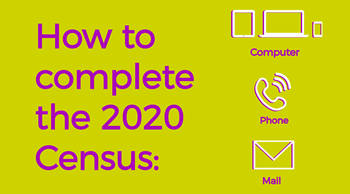 Dallas-Fort Worth has been one of the fastest-growing regions for many years, according to population projections. It is time for residents to make sure they are counted as part of the US Census Bureau's official total.

With the challenges posed by the ongoing COVID-19 pandemic, Americans have been given a little more time to enter their information.

The deadline to respond has been extended from July 31 to August 14. People are encouraged to respond to the Census online by visiting www.2020census.gov.

The questionnaire can be completed in about 10 minutes and is safe and secure.

The census results help determine congressional representation as well as the allocation of billions of dollars in federal funding in a variety of sectors, including education, transportation and healthcare. Dallas-Fort Worth is the fourth-largest metropolitan are in the country with a population of more than 7.5 million.

The region typically adds more than 1 million new residents every 10 years. Its population in 2010 was 6.3 million, according to the Census Bureau.


Hyperloop certification center announcement anticipated soon
The North Central Texas Council of Governments has submitted a proposal to host Virgin Hyperloop One's Certification Center in the Dallas-Fort Worth area.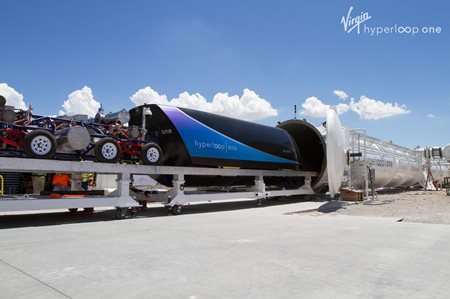 Virgin Hyperloop One photo
The proposed six-mile track and support buildings would serve as a testing ground for this futuristic technology before it is deployed to other parts of the country. North Texas is one of several regions across the nation vying for the center. If the bid is successful, the facility could be located along State Highway 360 and run to DFW Airport.

VHO is expected to announce in April which metropolitan areas will advance to the next phase of the selection process.
Transportation planners are also investigating the best high-sped transportation options between Dallas and Fort Worth, including Arlington, and from Fort Worth to Laredo. Standard high-speed rail and hyperloop technology are being examined in each case.

Trinity Metro to extend TEXRail to Fort Worth Medical District
Trinity Metro is authorized to use remaining federal funds from the TEXRail project for an extension of the commuter rail line, after the project came in under budget.

The 27-mile route was completed on time and $80.6 million under budget, with roughly half of those funds coming from the federal government.

The $38.9 million in federal funds can now be used to extend TEXRail another 2.1 miles from the Fort Worth T&P Station to a new station in the Medical District.

In 2016, Trinity Metro and the Federal Transit Administration signed a $499.39 million Full Funding Grant Agreement for the $1.034 billion TEXRail project.

The new station will be located behind Baylor Scott & White All Saints Medical Center, by the Mistletoe neighborhood. Approximately 40,000 people work in or visit the Fort Worth Medical District, making it a good candidate for expansion.

A timeline for the extension has not been determined. Trinity Metro President and CEO Bob Baulsir said the first steps will be to define the scope and to undergo a competitive process of bids.

TEXRail began operating in January 2019, and the existing route runs between downtown Fort Worth and the Dallas Fort Worth International Airport's Terminal B. The line has nine stations in Fort Worth, North Richland Hills and Grapevine.

— Submitted by Trinity Metro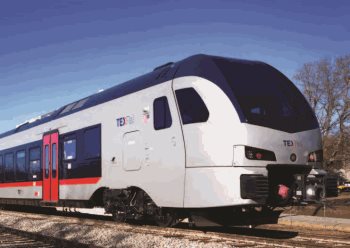 Trinity Metro photo

Stay connected online during pandemic
Many changes have been made across the region and throughout the country to help in the fight against the COVID-19 pandemic. Meetings are being canceled or postponed in some cases, while those that can be held remotely are being shifted online. This is the case at NCTCOG, as well. The April 9 Regional Transportation Council meeting, scheduled for 1 pm, will be available exclusively online, at www.nctcog.org/video.

Additionally, instead of conducting a public meeting this month to update the region on transportation and air quality initiatives, NCTCOG will present an online input opportunity beginning April 13. Residents can view the presentations and comment at www.nctcog.org/input.

These adjustments give residents a chance to remain connected to regional planning efforts during this collective effort to stop the spread of this destructive virus.


VW settlement grant funding remains
The Texas Volkswagen Environmental Mitigation Program continues to accept applications for projects to replace or repower local freight, port drayage and refuse vehicles, in two separate funding opportunities.

Approximately $8.7 million of the $11 million in available funding remains for the replacement or repower of port drayage and local freight vehicles in the Dallas-Fort Worth priority area, with $2.3 million already having been requested.

Almost $6 million remains available for the replacement or repower of refuse vehicles in the Dallas-Fort Worth area; approximately $2.5 million has already been requested.

Funding is available to public- and private-sector entities in the priority area, including the counties of Collin, Dallas, Denton, Ellis, Hood, Johnson, Kaufman, Parker, Rockwall, Tarrant and Wise. Grant funding is awarded on a first-come, first-served basis.

For questions email VWsettle@tceq.texas.gov or visit www.tceq.texas.gov/agency/trust.


N. Texas local government energy reporting
Political subdivisions, State agencies and institutions of higher education located in ozone nonattainment or near-nonattainment counties are required to submit a Local Government Energy Report to the State Energy Conservation Office (SECO), according to the Texas Health and Safety Code.

This report tracks annual electricity consumption and progress toward meeting the goal of a 5% reduction in annual electricity consumption. NCTCOG offers technical assistance to regional entities required to submit their annual report to SECO.

From the region, 28 entities submitted their Fiscal Year 2018 report to SECO. For Fiscal Year 2019, with the addition of technical assistance, over 70 entities submitted reports.

Learn more about the local government energy reporting requirements at comptroller.texas.gov/programs/seco/reporting/local-gov.php. For energy management resources and trainings visit NCTCOG's energy management program webpage at www.nctcog.org/envir/natural-resources/energy-efficiency.


NCTCOG requests input on funding initiatives
NCTCOG is conducting an online input opportunity to give residents the chance to comment on a series of topics pertaining to transportation initiatives in the Dallas-Fort Worth area.

Residents are encouraged to provide their input at www.nctcog.org/input beginning April 13 and continuing through May 12.

Given the current health situation surrounding the COVID-19 pandemic, the NCTCOG Transportation Department has taken precautionary actions to protect the health of communities.

Staff will provide a status report on how the Department is continuing to work on important regional planning, programming and projects, as well as details on the attorney general's temporary suspension in the Open Meetings Act provisions.

Ensuring business continues to be conducted in an open and transparent manner, NCTCOG will post information about several regional planning efforts online for review.

Staff will provide an updated 10-Year Plan draft of major projects to be implemented by Fiscal Year 2026, topics to be included in the Congestion Management Process update and proposed funding recommendations for a competitive call for projects related to traffic incident management.

Additionally, the Texas Department of Transportation will provide information on an effort to assist people with disabilities in its planning activities and how residents can take an active role in making changes.

Finally, information on the Regional Smoking Vehicle Program, various vehicle incentives and Mobility Plan administrative revisions will be available.

Imagery Provided By NCTCOG, Census, Virgin Hyperloop One, and Trinity Metro