Local Motion - April 2021
4/2/2021
A monthly update on the activities of the Regional Transportation Council and the North Central Texas Council of Governments Transportation Department
Virtual outreach to continue this spring
Sunny days, mild temperatures and greener gardens have arrived. Spring is in the air. For the past year, North Texans have been battling the COVID-19 pandemic. Despite events shifting from in-person to online, North Central Texas Council of Governments staff and partner organizations continue to maintain a dialogue with the public.

NCTCOG staff participates in outreach events every spring, visiting with residents about transportation and air quality programs such as Air North Texas, Try Parking It, Look Out Texans and aviation education. Virtual spring outreach season kicked off on March 29 when staff members provided information related to the Try Parking It program for the University of North Texas virtual housing fair. The event helps connect students with representatives from area properties and housing resources.

Several virtual events are scheduled for April. For example, Dallas Fort Worth International Airport is celebrating Earth Day by posting online videos, science experiments and art activities for students in grades K-12 throughout the month.

The University of Texas at Dallas is hosting a digital Earth Week for students, faculty and staff beginning April 19. The University of North Texas is also celebrating Earthfest on April 15. Additionally, the City of Plano will conduct a Great American Clean-up drive-thru event at 11 am April 17 at Chase Oaks Church.
North Texans encouraged to be 'car care aware' in April
Are you Car Care Aware? April is national Car Care Awareness Month and that means taking a few extra steps to make sure your vehicle is in good operation.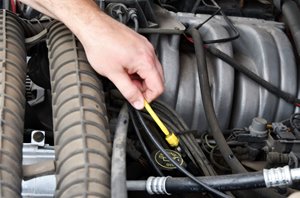 This may not only prolong the life of your car but can also save you time and keep you and your passengers safe.

As we enter spring, the temperature is rising and so is the stress on your vehicle's cooling system. Make sure your coolant levels are topped off with antifreeze to prevent your car from overheating and leaving you stranded. Additionally, keeping that check engine light off ensures your car is running cleaner, meaning better air quality for the region.

Before those April showers can bring May flowers, you may have to drive through some wet weather. Make sure your windshield wipers are doing their job and are not brittle and hard to the touch. Wipers also should be replaced if they leave streaks as they wipe, affecting visibility.

While your tires may be doing their job when it is dry, worn treads on a tire can seriously impact a car's ability to handle and stop in the rain. If your tread depth is less than 4/32 inches, consider replacing the tires.

Also, if you hear squeaking brakes, that is your vehicle's way of telling you that there may be an issue that needs attention. Stay safe and remember to be Car Care Aware! For more information, visit www.ntxcarcare.org.
Mandate requires face coverings on transit vehicles, airplanes
North Texas' transit agencies have been sanitizing surfaces, promoting social distancing and requiring face coverings for months as they try to keep employees and passengers safe and healthy during the pandemic.

Now, the federal government is requiring masks in an effort to slow the spread of COVID-19. The Centers for Disease Control and Prevention issued an order requiring face coverings on trains and buses, as well as airplanes, taxis and rideshare vehicles. The mandate also applies to transportation hubs such as airports and transit stations.

Last moth, Governor Greg Abbott ended the statewide mask mandate that had been in effect since the summer. This decision did not affect the CDC's rule, as transit users and airline passengers must still wear a mask. More on the mask requirement is available here.
Arlington introduces AV shuttle for downtown trips
The City of Arlington has introduced another innovative way for residents to get around.

In March, the city launched RAPID (Rideshare, Automation and Payment Integration Demonstration) to provide autonomous vehicle rides in Downtown Arlington and on the University of Texas at Arlington's campus. Customers of Via Arlington, the rideshare service that recently expanded citywide, may now choose to travel through downtown and UTA in an automated vehicle. A fleet of five vehicles can transport up to three passengers or one wheelchair each.

Although the vehicles are self-driving and come equipped with collision-avoidance systems that can detect other vehicles, cyclists, pedestrians and obstacles, a safety attendant is on board.

These vehicles can travel at speeds up to 25 mph and will follow city-posted speed limits. Residents who want to try this new service are required to wear masks due to the COVID-19 pandemic, and additional safety measures are in place to protect riders and the attendant.

RAPID is programmed to operate on streets in the area bounded by Division Street to the north, Mary Street to the east, Mitchell Street to the south, and Davis Drive to the west. The service is fully on-demand, and available from 7 am to 7 pm weekdays.

RAPID is currently providing rides at the same standard fare as VIA. However, a limited number of free rides will be provided to UTA students as part of the pilot. Riders must be 13 years or older to ride without an adult.

Rides can be scheduled by using the Via app or by calling 817-784-7382. This pilot project is funded through a $1.7 million grant the city received from the Federal Transit Administration last year as part of its Integrating Mobility Innovation Program.

This is not the first time the city has tested AVs. Previous partnerships allowed residents to experience the technology in and around the city's Entertainment District.
This pilot program is currently expected to run through March 2022. Learn more about this service here.
DART launches voluntary ridership survey
Dallas Area Rapid Transit, in collaboration with NCTCOG, is conducting a demographic survey to gather a range of customer data from public transit users.

Passengers will be randomly selected for a socially distanced interview or paper survey, which can also be accessed by scanning a QR code.

The survey effort began March 22 and is expected to continue through mid-May.

DART bus, rail and Trinity Railway Express customers who participate will answer questions to help the transit agency collect demographic information and details about their use of public transportation, including fare payment and trip-making behaviors.

Survey staff will ride buses and trains to administer surveys as well as be at rail stations and transit centers.

Riders wishing to take the survey should look for staff wearing blue vests with "SURVEY TEAM" written on the back. They will also carry badges with the DART and TRE logos.

All surveys are voluntary, and answers will be kept confidential. Participants are eligible for a drawing for a $500 Visa Cash Card for their time.
Provide transportation input online starting April 12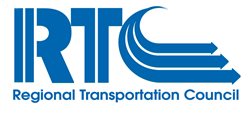 North Texans are encouraged to comment on multiple transportation projects and programs during the next public input opportunity, which begins April 12 and continues through May 11.

The NCTCOG staff will present details on the fourth round of the COVID-19 #00X Transportation Infrastructure Program, which awards federal and regional funding to projects across Dallas-Fort Worth to expedite transportation actions that help stimulate the local economy.

Staff will also present information related to a proposed single-occupancy trip reduction resolution that establishes a regional trip reduction target to reduce drive-alone commute trips through Travel Demand Management strategies such as teleworking, ridesharing, active transportation and transit.

Additionally, information related to several regional air quality initiatives will be provided. The 2021 ozone season began March 1 and runs through November 30.
Currently, Dallas-Fort Worth does not meet federal air quality standards for the pollutant ozone.

Staff will present an introduction to the pollutant, an overview of the region's progress and information on how the public can contribute to the regional air quality solution by keeping their cars in good condition. More information on tips to keep vehicles well-maintained is available at www.ntxcarcare.org.

Finally, modifications to the 2021-2024 TIP Development Project Listing will be posted online for review and comment.

The Map Your Experience tool, Regional Smoking Vehicle Program, and vehicle incentive opportunities will also be highlighted. For more information and an audio recording of the presentations, visit www.nctcog.org/input. To request hard copies of the information, call 817-608-2365 or email Carli Baylor at cbaylor@nctcog.org
Imagery Provided by NCTCOG Staff