Local Motion - July 2021
7/2/2021
A monthly update on the activities of the Regional Transportation Council and the North Central Texas Council of Governments Transportation Department
N. Texans asked to commit to cleaner air on Aug. 4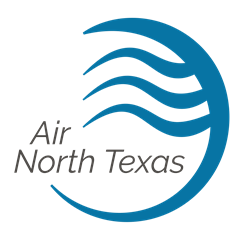 Clean Air Action Day (CAAD) is scheduled for August 4 this year. This annual event represents an opportunity for North Texans to dedicate more attention to improving the air we breathe.

CAAD encourages residents and employers to make simple changes that could result in big impacts. The goal is to improve air quality in the Dallas-Fort Worth area and protect people's health.

Currently, 10 counties in Dallas-Fort Worth are in nonattainment for the pollutant ozone. Clean Air Action Day is one way the North Central Texas Council of Governments seeks to empower users of the transportation system to contribute to cleaner air.

Here are a few ways North Texans can become part of the solution, while still following health guidelines established by the Centers for Disease Control and Prevention:
Take lunch to work
Use mass transit
Bicycle and walk when running errands
Reduce idling when driving

Another way to become a contributor is by signing up for air quality alerts at www.airnorthtexas.org/signup. North Texans who opt to receive these messages will be notified when ozone levels are predicted to be unhealthy and can limit actions that hurt air quality.

Residents can share their pledges to help improve air quality as part of Clean Air Action Day by posting about the changes they chose on social media and by telling their friends.

Visit www.airnorthtexas.org/cleanairactionday for information on programs and actions you can take to improve air quality in your daily life.
RTC approves resolution calling for 20% reduction in SOV trips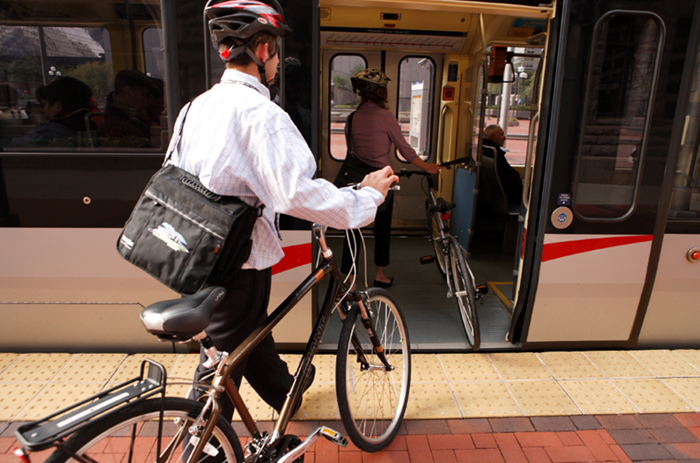 Combining commute modes is one way for North Texans to contribute to the effort to reduce single-occupancy trips by 20%, the goal recently set by the RTC.
North Texas employers are beginning to welcome back their employees after more than year of many people working from home. COVID-19-influenced changes in travel patterns helped lead to less congestion on the roads. Now that public- and private-sector entities have shown work can be done anywhere, transportation policymakers have a plan to maintain some of the positive impacts of the traffic and commute patterns after the pandemic.

The Regional Transportation Council has approved a resolution encouraging public-and private-sector employers to reduce single-occupancy vehicle commuting by 20%. There are many ways for employers and employees to reach this target. Telecommuting is just one strategy. Additional travel-demand management choices are carpooling/vanpooling, taking transit, biking, walking, or working flexible schedules. North Texans can also combine different modes such as biking and public transit.

Employers are encouraged to use www.tryparkingit.com, the region's commute-tracking and ride-matching website, or a comparable site, to help track progress toward the annual target. The RTC will monitor agencies' participation and implementation of the program annually.
N. Texans can provide feedback to help update coordination plan

Residents are invited to share their thoughts on their transportation experiences through a survey intended to help NCTCOG as it updates the region's public transportation coordination plan. Access North Texas identifies the transportation needs of older adults, individuals with disabilities and individuals with lower incomes in the 16-county region. A coordinated public transit-human services plan is required by the current federal transportation legislation.

Feedback can be provided to planners about North Texans' experiences with transportation, challenges they have faced and their future needs. Surveys are available in English or Spanish through July 31 at www.accessnorthtexas.org. Separate surveys are available for agency representatives.

Strategies identified in Access North Texas will shape planning and funding decisions for public transportation in the region over the next four years. The plan includes prioritized strategies at the county and regional levels to improve access to work, medical appointments, education and other important points throughout communities. In addition to surveys, virtual meetings have been held in counties throughout North Texas and will continue through mid-July. Residents can find surveys and registration links for remaining meetings at www.accessnorthtexas.org.
Dallas County's Daniel elected chair of RTC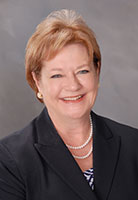 Dallas County Commissioner Theresa Daniel
Dallas County Commissioner Theresa Daniel will lead the Regional Transportation Council for the next year, after being elected chair by the 44-member transportation policymaking body for the Dallas-Fort Worth area in June.

Daniel replaces Johnson County Judge Roger Harmon. Harmon led the RTC through the 87th legislative session, as well as through much of the COVID-19 pandemic, which has significantly impacted the region's economy and transportation system. Daniel has served on the RTC since 2018. She has represented Dallas County as a commissioner since 2013.

Daniel spent last year as vice chair of the RTC after a year as secretary.

Collin County Commissioner Duncan Webb is the new vice chair, while Fort Worth City Councilmember Cary Moon was named secretary. The new officers will serve in their positions through June 2022.

As the transportation policymaking body for the 12-county Dallas-Fort Worth area, the RTC oversees transportation planning for the fourth-largest metropolitan area in the country. It guides the development of roadway, rail, and bicycle-pedestrian plans and programs; in addition, it allocates transportation funds.

The RTC also ensures transportation services are coordinated throughout the region and the metropolitan area complies with air quality regulations. Dallas-Fort Worth is currently in nonattainment for ozone and is working toward meeting the federal standards.

The RTC has historically embraced innovation to meet the transportation needs of the growing region. The innovative approach of the RTC helps the policymaking body make decisions that enhance the quality of life of people throughout the Dallas-Fort Worth area and provide transportation for people throughout the region.
Region may benefit from new transportation revenue
The 87th Session of the Texas Legislature resulted in two new sources of funding that may boost the region's transportation efforts.

The passage of House Bill 4472 will provide the Texas Commission on Environmental Quality more flexibility to administer funding for certain transportation and air quality projects through the Texas Emissions Reduction Program.

The bill requires TCEQ to remit funds to the State Highway Fund for use by the Texas Department of Transportation for congestion mitigation and air quality improvement projects in nonattainment areas to help
enhance air quality.

HB 2219, which also passed this session, will allow the Texas Transportation Commission to once again issue Texas Mobility Fund obligations through January 1, 2027.

This would enable the Commission to issue as much as $3 billion in new bond proceeds to provide financing for non-tolled transportation projects.

The 140-day regular session concluded May 31.

For more information on legislative matters and how they affect transportation, visit www.nctcog.org/legislative.
NCTCOG Blue-Green-Grey funding opportunity
NCTCOG is developing the latest Application for New Ideas through its Blue-Green-Grey Program and expects to announce the opening of this funding opportunity in July.

Eligible applicants include cities, counties, nonprofits, private firms, educational entities and individuals. Up to $300,000 is available for funding; a maximum of $75,000 can be awarded to each applicant.

The program, which NCTCOG established in 2017, focuses on breaking the silos between planning for water infrastructure (blue), the environment (green) and transportation infrastructure (grey) to help create and fund innovative and replicable projects that combine these components.

Project ideas submitted will be scored based on the following:
Team qualifications
Impact
Innovation/significance
Applicability, adaption, transferability and practicality
Collaboration with various stakeholders
Equity, geographic distribution and diversity of disciplines

NCTCOG encourages eligible entities to submit one or more projects in the upcoming funding initiative. Examples of project components that could be incorporated include solar lighting, recycled materials and low-impact development techniques.

Six projects, ranging from scalable bicycle parking solutions to creative water runoff techniques, have been funded through two previous rounds of Applications for New Ideas.

More information about previously funded projects and the upcoming funding opportunity can be found here:
www.nctcog.org/greeninfrastructure.


--Images Provided by Getty Images and NCTCOG--