Mobility Matters - 2023 Summer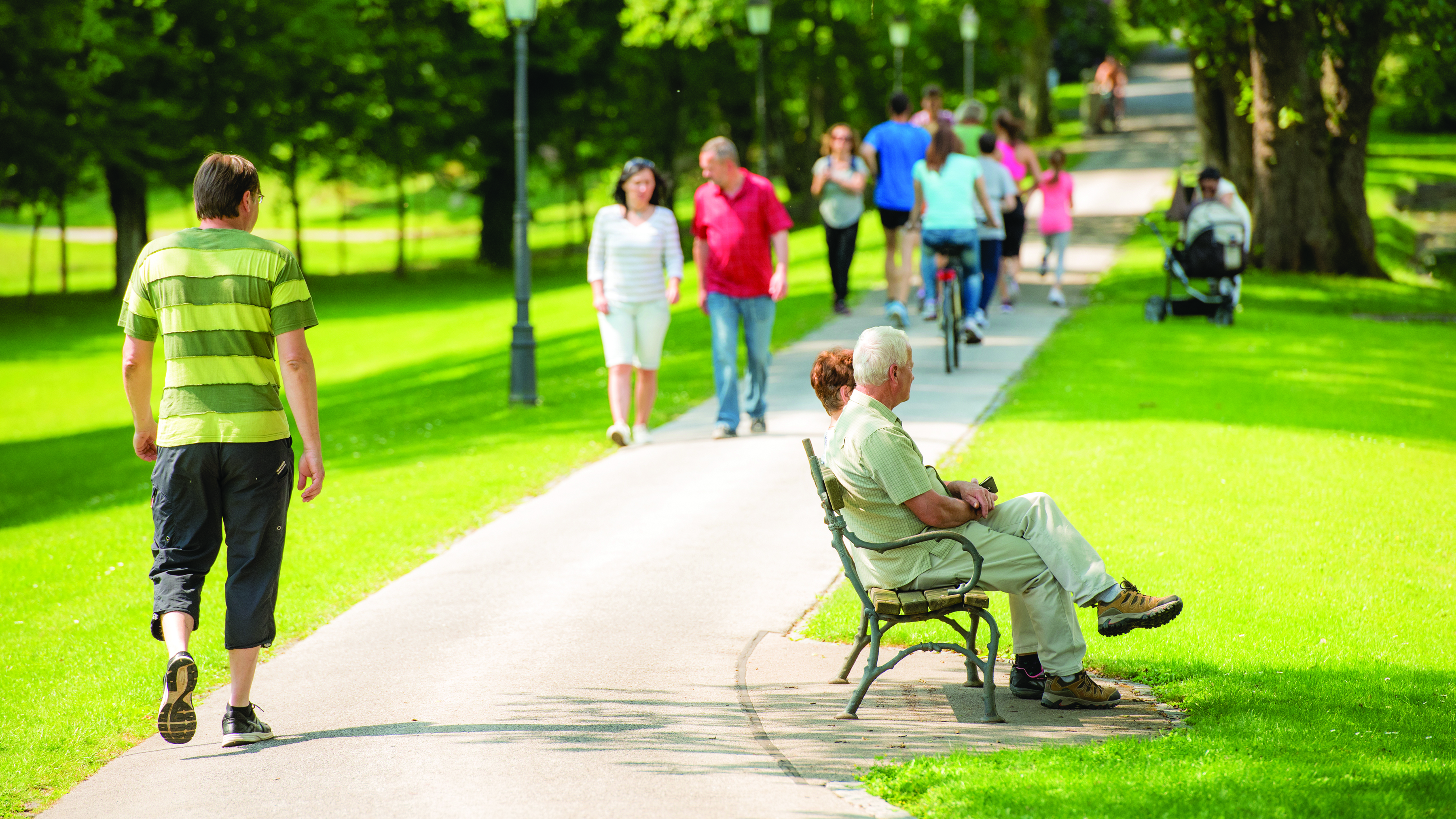 Imagine a 10K fun run winding through Dallas and Grand Prairie to raise money for a good cause. Or a qualifying event for the Boston Marathon held not on the streets of Fort Worth and Arlington but along the cities' scenic trails.
The bicycle pedestrian trail connecting Dallas and Fort Worth and winding through three other North Texas cities is fully funded and expected to be complete in 2024. When the ribbon is cut, the communities involved will be celebrating more than a historic connection.
The corridor will be unified under one name: the DFW Discovery Trail. More than 50 miles of trail are already complete, and the corridor will feature over 60 miles of trails through Fort Worth, Arlington, Grand Prairie, Irving and Dallas. Signage along the trail will highlight wildlife found in each of the five cities. Digital display boards will provide trail information such as weather conditions, closures, events and other helpful information.
Trail events such as Taste of the Trail, Tunes of the Trail or an art walk would provide residents and visitors a look into the food, music and art that gives North Texas its unique charm and character. These events could highlight local businesses and talent. Taste of the Trail could highlight local food vendors, and Tunes of the Trail could give local musicians a new venue to share their talents. Additionally, an art walk would provide a showcase of local artists' work through in person or virtual guided events.
The trail also seeks to highlight the history of the region. The trail also seeks to highlight the history of the region with public art opportunities. Examples include sculptures and murals that could be integrated throughout the corridor, as well as wildlife art featuring animals that may be found along the trail. Dragon flies. Herons. Ospreys. Bobcats. Horned toads.
From the beginning, the creation of this trail was a collaboration between officials and the public. The North Central Texas Council of Governments conducted a public forum last year that sought feedback and a public vote on the final two trail name and logo pairings. DFW Discovery Trail was chosen as the winner.
Survey participants also shared local destinations along the trail they believed were important for trail signage to showcase, places where they access the trail and how they use the trail.
This trail system represents a new way to travel across the region, one that allows cyclists, walkers and joggers to experience the beauty of the region and the landscapes and wildlife unique to each of the cities.
Active transportation has been a significant part of the region's transportation plan for decades, and this corridor has been on the drawing board since the 1990s.
The DFW Discovery Trail is an example of what's possible when jurisdictions work together. The five cities' mayors made a commitment 10 years ago to fully fund the trail. With the end in sight, the rebranding effort was timely.
The new name is a system wide moniker, but each individual component trail can maintain its identity.
Whether out for an evening ride or competing alongside world-class athletes in pursuit of a prize, North Texans will enjoy the DFW Discovery Trail for decades to come. Along the way, they may experience some of what makes the region unique. They should also remember the collaboration that led to the creation of this valuable transportation resource.
For more information on the branding project, visit www.nctcog.org/dfwdiscoverytrail.
The introduction of uncrewed aircraft systems (UAS), commonly called drones, into the commercial market has given many people the opportunity to take up a unique hobby or new career.
Drone operators need to be aware of the latest industry developments, including best practices and even where to safely fly their aircraft. NCTCOG hosted 21 workshops over a two‑year period and has posted them on YouTube to help people learn more about drones in North Texas. The workshops cover a variety of topics, including drone types, use cases, careers and business opportunities. Each workshop is guided by aviation and UAS professionals to provide expertise.
To learn more about NCTCOG's UAS initiatives, visit www.northtexasuas.com. To access any of the 21 workshops, visit www.youtube.com/nctcogtrans and find the playlist labeled "UAS Know Before You Fly Your Drone Workshop Series."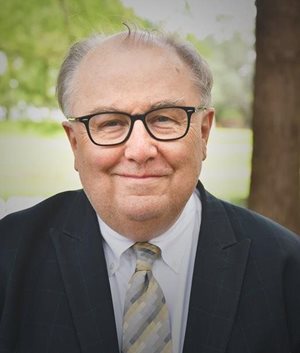 One benefit of COVID that persists even as things have largely returned to normal is connectivity. We all remember those early days when we were trying to figure out how to stay safe and remain productive. Videoconferencing became our lifeline.
We would have been introduced to Zoom and Teams on a widespread basis eventually, even without a global pandemic. But the sudden isolation we all felt in March 2020 required us to accelerate the move to virtual meetings, first to check on our employees and later to get work done.
Thankfully, we returned to in person meetings a while ago. And the benefits of seeing one another face to face are obvious. It's easier to build relationships with people in a meeting room or a coffee shop than over Zoom. When we gather in the same room, we can have personal conversations before and after the meetings, really getting to know our colleagues and what is most important to them.
Video conferencing remains an integral part of the business day for almost all of us, whether we are planning transportation projects or running businesses that depend on the improved mobility that results from those finished projects.
When many of us think about transportation improvements, roadways, rails and trails come to mind. I would like to offer another mode for your consideration: broadband internet access.
Zoom is a convenient way to conduct business, even if just supplemental to face to face meetings. According to the Pew Research Center, 90% of Americans said they believed the internet was an essential or important tool during the pandemic. But not everyone can plug in their laptops and sign on at home for an important meeting.
That's because broadband internet access and the tools you need are not universal. Many people in neighborhoods in the heart of the Dallas Fort Worth metropolitan area or the more rural outskirts of the region live in places where high speed internet remains a significant challenge, if not out of reach entirely. There are efforts both locally and nationally to change this.
The Bipartisan Infrastructure Law approved by Congress and signed by the president makes $65 billion available to expand broadband access across the nation. This will help both rural areas and underserved communities gain better access to high-speed internet. And the benefits go beyond the ability to attend work meetings remotely. For some, better broadband would mean access to telemedicine appointments to replace in person visits to the doctor.
Others could access the education or job training that may lead to better opportunities for them and their families. In some cases, we could eliminate food deserts with greater access to grocery delivery.
As significant corridors are redeveloped, we should consider folding in broadband to the redesigned roadways that need it. One area we can test this is East Lancaster Street in Fort Worth. This can become a modern "safe street" that will be accessible by private vehicles, public transit, active transportation and those who need broadband technology.
We have received a $20 million grant for the East Lancaster Avenue Complete Streets project, which could help move this project forward. We will keep putting money into this project until it is built. The vision is an East Lancaster that serves as a model for "next generation transit." We want to put fiber in the TxDOT right of way to facilitate the next generation technology that allows people to wait for the bus in their local coffee shop instead of under the hot summer sun. Imagine how this could revolutionize the transit experience. As we at the North Central Texas Council of Governments continue to plan for a future with more than 11 million people, the traditional transportation system will not adequately meet the needs of the region.
It will have to be enhanced, and choices of how to travel will become even more important. Today, we think of those choices largely involving a roadway, rail line or even a bike path. As our region becomes even denser than it is today, let's work to add broadband to the ways people can travel. After all... mobility matters.
Member Profile: Duncan Webb, Collin County Commissioner
Shortly after Duncan Webb was elected to serve on the Collin County Commissioners Court, he was approached with an opportunity to become involved in an issue important to the growing county as well as the entire region. Fellow Commissioner Joe Jaynes was retiring from the court after four terms and thought Webb had what it took to advocate for the county's transportation needs as a member of the Regional Transportation Council.
Webb was no stranger to public service, but his experience involved public education. He had served 12 years on the Plano ISD school board, including a stint as board president.
It took some time for Webb to get acclimated to his role on the RTC, but as he learned about the aspects of transportation planning from different levels of government, he saw his opportunity to be an advocate.
"I just kind of worked my way into it," Webb said. "The more I became knowledgeable, the more I became connected, the more I enjoyed it and the more I could make a difference in terms of regional transportation and local transportation projects in Collin County and the Metroplex."
One thing that helped Webb was his affinity for building things. He almost became an architect before pursuing a career in law.
Why did you stick with transportation? "That's me. I don't give up very often, if ever," he said. "If you talk to anyone who knows me, when I go in, I go all in. I was going to become better."
Growing up in Dallas, Webb remembers when far fewer than 8 million people lived in the region. He watched LBJ Freeway being built. In those days, there was not the congestion the road sees today. "We rode our bikes on it," Webb said. "But, boy, did it accelerate growth."
Eventually, Webb would serve as the leader of the RTC. He was elected to chair of the 45-member policymaking body for a one-year term, ending in June 2022.
"I have a lot of loyalty to the region," he said. "I want DFW to be the best there is, the best metropolitan area in the United States, if not the world. I want us to be innovative. I want to be technology driven."
A lesson he learned while serving on the school board – the importance of consensus building– has helped in his role with the RTC.
"I love the planning side of this," he said. "Now, it sure does take a long time. I'm not used to things taking 20 years."
His heavy involvement in transportation was recently recognized. Earlier this year, Webb received the Texas Department of Transportation's prestigious Road Hand Award, which the agency began presenting to transportation advocates in the 1970s.
"It was a huge honor," he said. "When I went down to Austin to receive the award, I did not realize that only 270 people had ever received the Road Hand Award." Past and present honorees approached him to tell him how big a deal it was, motivating Webb to continue to work to find solutions for the region.
"It's going to make me work harder for regional transportation projects here in our county and the Metroplex as a whole," he said. "It was a huge honor, and I am grateful and honored to even be considered…. It's a who's who of involvement and major impacts on Texas transportation."
Webb has been involved in many transportation projects that will be key to Collin County's present and future, including the effort to develop US Highway 380 into a freeway and implementation of the US 75 technology lanes. Each will impact the county's mobility and economy for years to come. So will transit.
Collin County doesn't have a unified transit model, so the transit study NCTCOG completed to develop a transit vision for the county is crucial to long term mobility. Webb mentioned a conference call he recently participated in with representatives with the City of Anna about transit options.
"It's got to be integrated because people in Anna are trying to go to McKinney. They're trying to go to Plano," he said." They're trying to go to Frisco. And vice versa." Another project he's proud of is the planned reconfiguration of HOV lanes on US 75 to develop the underutilized lanes into "technology lanes."
Following a recent TxDOT public hearing, it appears that construction on the project could begin by the end of the year, he said.
"The magnitude of the job of being chairman I really didn't realize until I became chairman," he said. "There are a lot of different things I need to be a part of or at least build support for. It's not just, come on a Thursday once a month, run through the agenda and move on."
Webb enjoys the various aspects of leading the RTC. The chairmanship brings with it a significant time commitment, but there are also opportunities to influence the development of the transportation system. And he is using his time to help push for more money to be allocated to the region to assist with projects in Collin County and across the region. Webb is proudest of the fact RTC members are united by a common vision to improve the region's transportation system.
"It means a whole lot to me. It really does," he said. "I was honored to be president of the school board because that's something elected by the board of trustees. Well, this is the same thing, except it's 45 members to reach consensus on it."
Projects outlined in Dallas Fort Worth's latest Metropolitan Transportation Plan are moving forward. The US Department of Transportation has determined Mobility 2045: 2022 Update conforms with federal air quality regulations. Among the projects that may now proceed are the US Highway 75 technology lanes and US 380 in Collin County on the eastern side of the region. On the western side, North Tarrant Express (Interstate Highway 820 and State Highway 183), between Interstate Highway 35W and SH 121, may advance. Programs pursuing broadband connectivity and advancing safety and technology solutions may also continue.
The $148.3 billion Mobility 2045: 2022 Update makes recommendations for transportation improvements over the next 20 plus years through policies, programs and projects designed to improve regional air quality and mobility and increase efficiency, safety and system capacity. Long range transportation plans such as Mobility 2045: 2022 Update are federally required to be updated at least every four years.
Mobility 2045 was originally adopted in 2018. Since then, planners have continued to refine policy, program and project recommendations. This plan's financial analysis considers capital and operation and maintenance costs associated with the preservation and continued operation of the existing transportation system. It also accounts for the costs associated with the recommended improvements.
The Transportation Improvement Program (TIP) may also proceed, according to the Department of Transportation. The TIP is a multiyear list of projects in the Dallas Fort Worth area approved for federal, state and local funding. The program identifies roadway and transit projects programmed for construction within the next four years.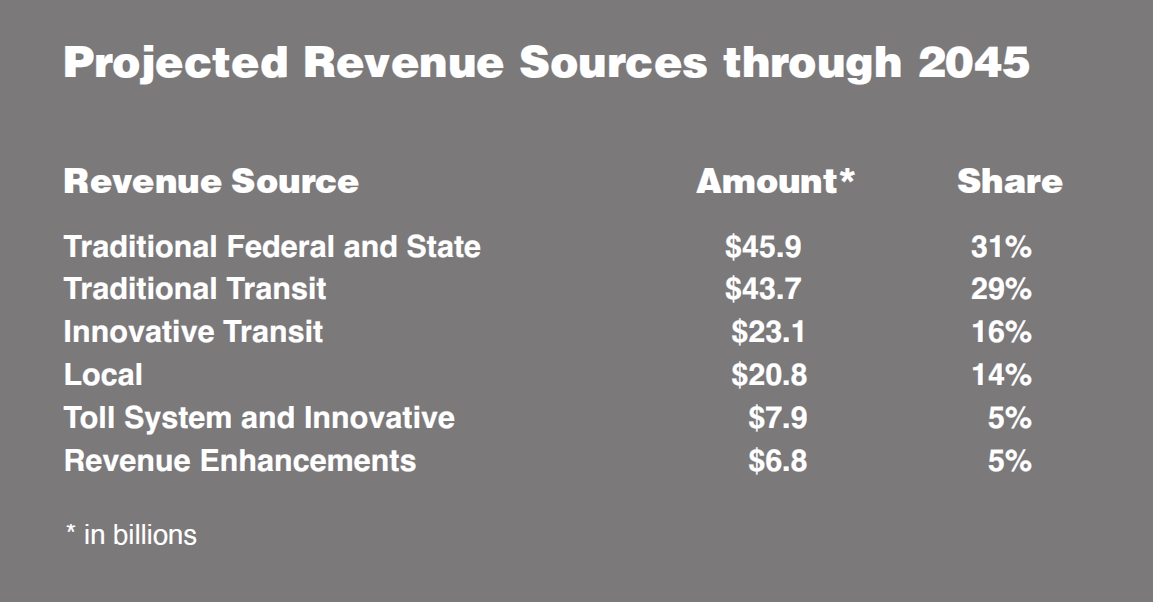 A conformity determination is required because 10 Dallas Fort Worth area counties are in nonattainment for ozone pollution and are working to meet federal standards for ozone pollution. Dallas Fort Worth's current design value is 77 parts per billion. The nonattainment area faces a deadline of 2027 to meet the 75 ppb standard, which was established in 2008. A stricter standard of 70 ppb was adopted in 2015 with nine counties. The deadline for the 2015 standard is 2024. The region has more time to meet the 2008 standard because it was recently upgraded from "serious" to "severe" status.
Learn more about Mobility 2045: 2022 Update at: www.nctcog.org/PlaninProgress.
Accessibility is a crucial part of any transportation system, especially one that serves 8 million people daily. Technology has made it easier to measure how effectively the transportation system is serving the entire population, regardless of how they choose to reach their destinations.
The North Central Texas Council of Governments established the Map Your Experience tool to receive public comments on the issues affecting travelers in the region. Using responses to the Map Your Experience tool between May 2020nd January 2022, NCTCOG has compiled qualitative feedback from residents of the region to identify areas of improvement for accessibility.
For the purposes of this analysis, accessibility is defined as "the ease with which people can reach desired destinations." Accessibility can vary based on how a person chooses to travel. A convenient five-minute drive can be a difficult and dangerous 20-minute walk. Studying accessibility allows transportation planners and providers to understand how travelers use different elements of the transportation system and identify deficiencies in the network across modes.
This analysis was integrated into the Mobility 2045 Update as well as Map Your Experience 2022 Insights Report. This report is intended to answer the question, "How easy is it to get around our region via different modes of transportation?"
People Want Sidewalks
Of all the comments made in Map Your Experience during the review period, 51% were related to accessibility. The vast majority of comments for bicycle and pedestrian issues involved accessibility concerns, and this mode made up 89% of all accessibility comments. Three fourths of the bike pedestrian concerns dealt with sidewalk and trail availability, general safety, and requests for lanes, stripes and markings.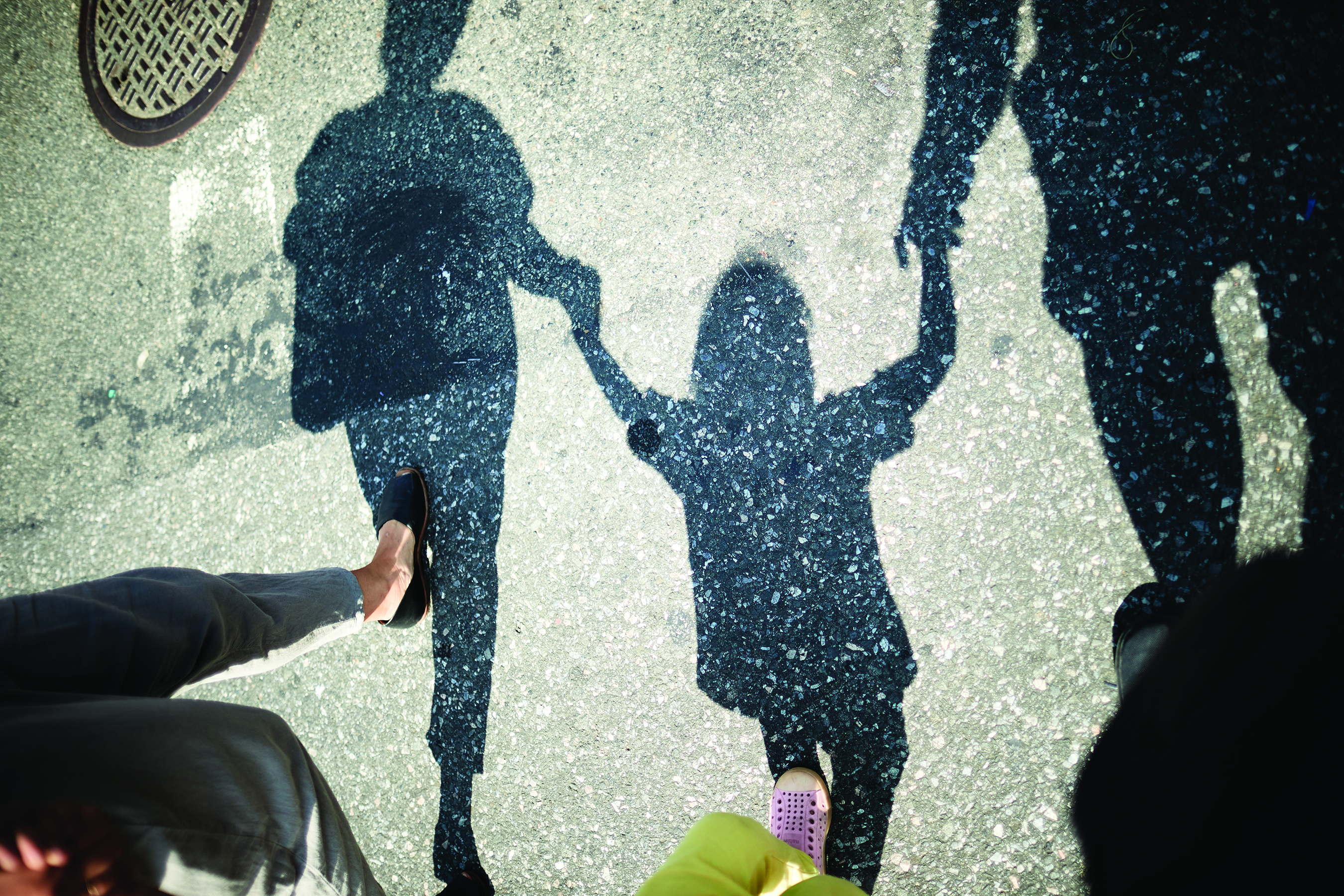 There is potential for improvement to pedestrian accessibility throughout the region. Many comments identified a need for wider sidewalks, completion of sidewalks, protected bicycle lanes and safer speeds on nonmaterial roads. Crosswalks across arterials would benefit from higher visibility markings and signals.
Improvements for Public Transit
Comments related to public transit were also submitted, with accessibility issues constituting 42% of those comments. Most users expressed a desire for increased service on existing transit lines and expansion to new areas. These comments included areas inside and outside existing transit authorities.
For example, there was significant interest in areas that would be served by proposed rail extensions in Collin County as well as bus and rail proposals in Tarrant County.
Focus on Safer Roads
For roadways, 66% of comments pertained to traffic or safety. Most traffic comments appear along IH 35W and other major highways with poor levels of service. Comments relating to safety are mostly found along roadways with lower levels of service. Often, these comments are concerned with the safety of merging onto roads or poor visibility and blind spots when turning on a surface road.
NCTCOG recommends that local and state roadway authorities use these comments to home in on the issues present in the most problematic parts of the road network.
NCTCOG hopes that the Map Your Experience 2022 Insights Report results in helpful information for planners and providers throughout the region. By collecting information directly from the users of the region's transportation system, planners can more effectively deliver the improvements that will keep North Texas moving.
Access the full report and the Map Your Experience tool at: www.nctcog.org/mapyour experience.
For a list of upcoming Transportation Department events, visit https://nctcog.publicinput.com/#events