Local Motion - January 2019
1/3/2019
In this issue A monthly update on the activities of the Regional Transportation Council and the North Central Texas Council of Governments
RTC approves Legislative Program for 86th session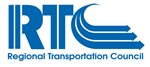 The Regional Transportation Council has finalized its Legislative Program for the 86th Texas Legislature, which begins January 8. The RTC remains focused on continuing to improve
transportation and air quality and ensuring funding and financing mechanisms are available to support investments in the region's transportation infrastructure.


Legislation supporting regional and local decision-making processes by metropolitan planning organizations, county commissioner courts and city councils is a top priority, along with their
ability to utilize tolling, managed lanes,debt financing and public-private partnerships. The RTC is also actively seeking legislation to ensure fair-share allocation of funds to metropolitan
regions, clarify definitions of toll road and comprehensive development agreement, and seek additional revenue for transportation.

While recent legislative sessions have provided more revenue for transportation, funding realities warrant additional action this session.

The RTC is encouraging the Legislature to reinstate and protect the Texas Emissions Reduction Plan (TERP) program revenue, reinstate the appropriation of dedicated revenues to the Low Income
Repair and Replacement Assistance Program (LIRAP) and Local Initiative Projects (LIP) and appropriate LIRAP's residual balance of previously collected funds. A proposal to modernize the
LIRAP and LIP programs would focus more on transportation projects with an air quality benefit.

Furthermore, progress should build on past efforts to retain eminent domain authority in transportation corridors and implement performance-based planning.

Learn more about the RTC's legislative affairs, including efforts for which it will provide additional support during the 140-day session, at www.nctcog.org/trans/legislative.

Alternative fuel corridors update: Round 3 nominations

The Federal Highway Administration has opened the next round of alternative fuel corridor nominations. The request for nominations enables various stakeholders, such as State
and local governments, to provide meaningful feedback on how to improve the mobility of passenger and commercial vehicles powered by alternative fuels and electric charging.

This is the third consecutive year that the FHWA is soliciting corridor nominations from states. The current request for nominations was issued in October. As was done in the
previous two solicitation rounds, NCTCOG obtained approval from the RTC for this year's corridor recommendations to the Texas Department of Transportation. Below are the
corridors that will be included in the current submission to TxDOT:




Ozone season ends with continued progress
The 2018 ozone season ended November 30 with the North Texas region continuing to make progress toward the attainment of federal ozone standards. The region's design value
improved to 76 parts per billion (ppb), meaning the region narrowly missed meeting the 2008 ozone standard of 75 ppb. North Texas has until 2021 to attain both the 2008 standard and
the more stringent standard of 70 ppb, set in 2015.

Ten counties — Collin, Dallas, Denton, Ellis, Johnson, Kaufman, Parker, Rockwall, Tarrant and Wise — are in nonattainment for the 2008 standard. Nine counties are working to comply
with the 2015 standard of 70 ppb. Rockwall is not included.

Dallas-Fort Worth has made significant progress to improve its air quality since 1998, when the design value was 102. The design value has steadily declined over the past several years, due
to improvements in fuel efficiency and the efforts of NCTCOG and its partners to make clean air choices. Individuals are also empowered to contribute through Air North Texas. This is
NCTCOG's public awareness campaign that seeks to improve air quality by encouraging individuals, businesses and governments to make small changes to their routines.

Even though ozone design values are on the decline, NCTCOG continues to rely on several initiatives to help meet the federal government's air quality standards.
NCTCOG receives $20M BUILD grant for Haslet

The North Central Texas Council of Governments was awarded a $20 million federal grant in December to assist with construction of the Alliance Texas/Haslet Accessibility Improvement Project.
The $59 million Haslet improvement was one of five projects in Texas awarded grants through the US Department of Transportation's $1.5 billion Better Utilizing Investment to Leverage
Development (BUILD) discretionary grant program. NCTCOG is contributing approximately $25 million to the project, which will involve construction of Haslet Parkway, a four-lane road from
Interstate Highway 35W to the intersection of FM 156 and Avondale-Haslet Road.

Additionally, the existing Intermodal Parkway will be extended as a four-lane thoroughfare south to Haslet Parkway and Avondale-Haslet Road will be widened from FM 156 to the Haslet city limit
on the west side.

The construction of a continuous east-west thoroughfare between IH 35W and US Highway 287 is expected to lead to improved mobility through this growing area.
Final plan for VW settlement funds released
The Texas Commission on Environmental Quality released the final Beneficiary Mitigation Plan for Texas on November 16. Under this plan, Dallas-Fort Worth will receive approximately
$33.4 million of Texas' $209 million share of the Volkswagen settlement.

The funding will be used for projects to replace or repower diesel vehicles and equipment. The TCEQ will administer the funding in Texas.

Notable updates from the draft plan to the final plan include:
Increased funding allocated to the Dallas-Fort Worth area
Increased transparency of the TCEQ's funding methodology
Increased maximum reimbursement percentages for government-owned projects (from 60 percent to 80 percent)
Decreased maximum reimbursement percentages for nongovernment-owned electric projects (from 60 percent to 50 percent)
The settlement resulted from a 2016 court decision that the auto manufacturer violated the Clean Air Act by selling vehicles that "tricked" emissions tests. The plan is available at www.texasvwfund.org.
NCTCOG inviting input on census geographies

The Census 2020 Participant Statistical Areas Program (PSAP) is beginning soon. On February 5, NCTCOG will hold a meeting to explain the program and how it will be organized in the region.

This program gives local governments and other interested entities the opportunity to review and update boundaries for various geographies, including census tracts and block groups.
The definition of these statistical areas determines how census data is presented geographically for the next 10 years.

NCTCOG will coordinate the review efforts for Census 2020 PSAP for all counties in the region and submit the updated geographies to the Census Bureau in late spring 2019.

For more information or to sign up as a participant, visit www.nctcog.org/census2020psap or contact Kathy Yu at 817-608-2343 or kyu@nctcog.org.
North Texans can provide online input
NCTCOG will pursue online comments on the proposed modifications to the FY2018 and FY2019 Unified Planning Work Program (UPWP) for regional transportation planning.

Information will be posted at www.nctcog.org/input January 14 through February 12. For printed copies of the information, call 817-608-2365 or email cbaylor@nctcog.org.

The UPWP provides an overview of transportation and air quality planning tasks to be implemented by the metropolitan planning organization. Additionally, information is available about
AirCheckTexas. To learn about how North Texans can apply for vehicle assistance through the program and what vehicles may be eligible for up to $3,500, visit www.airchecktexas.org
or call 800-898-9103.
TEXRail poised to begin service Jan. 5
Trinity Metro will introduce TEXRail commuter service to Dallas Fort Worth International Airport on January 5, marking the end of a long journey to secure direct rail service to the airport for
Tarrant County.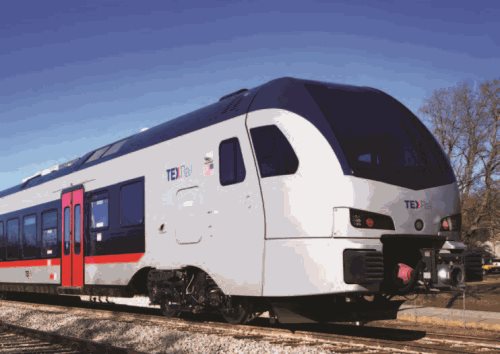 And when passengers climb aboard, they will initially be able to ride for free. Trinity Metro has announced rides on the $1 billion rail line will be free through January 31.

Beginning February 1, a one-way ticket on the 27-mile rail line will cost $2.50, and a day pass will be $5. The train will run from Fort Worth's Texas & Pacific Station to
Terminal B at DFW Airport, rolling through north Fort Worth, North Richland Hills and Grapevine along its journey.

TEXRail will operate 365 days a year, with the first train leaving Fort Worth at 3:25 am. The first Fort Worth-bound train from DFW Airport will depart at 4:55 am. For more information, visit www.ridetrinitymetro.org.